Cosmetics in Mexico Market Research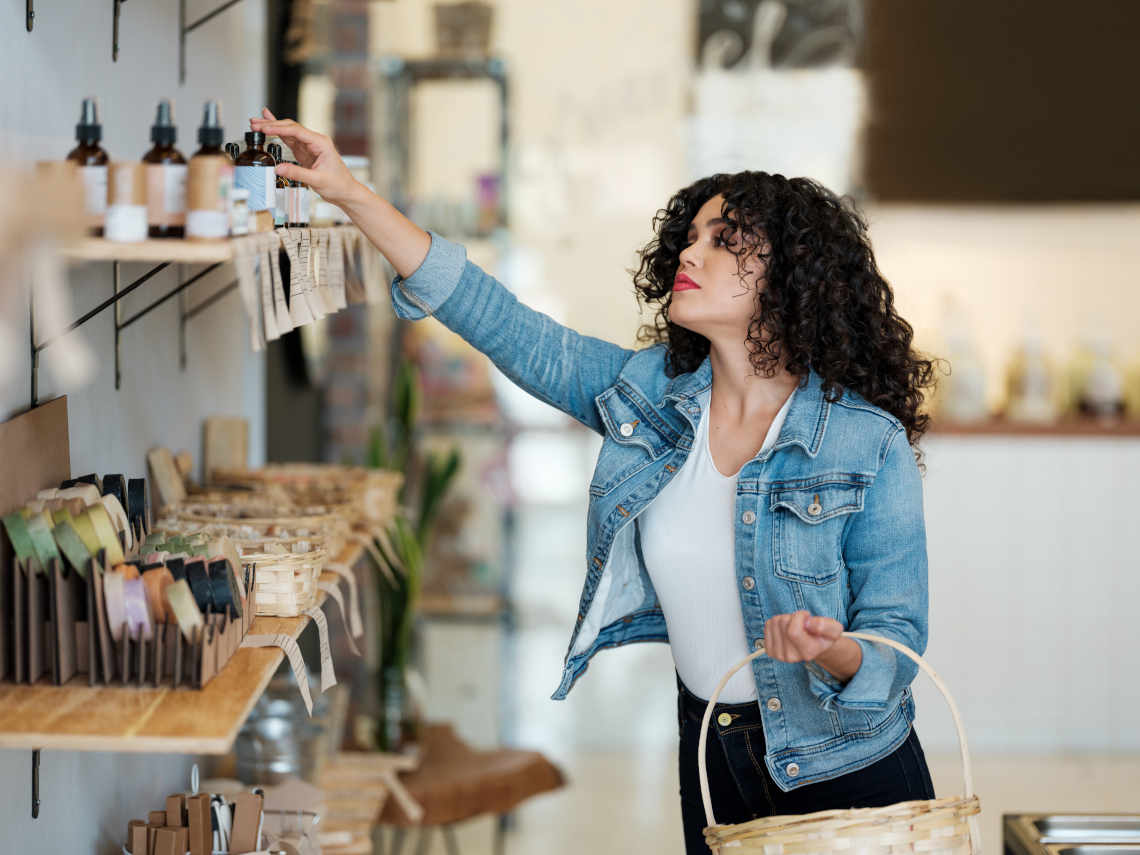 The cosmetics market has been experiencing several changes over the last decades based on consumer demands, environmental concerns, ethics, and profitability. With consumers being more informed about skincare and cosmetics in general and the growing awareness of the impact on the environment and animals, businesses have to come up with innovative products and marketing strategies to enter this highly competitive market. Consequently, cosmetics in Mexico market research has become indispensable for any business that aims to follow a successful path in this industry.
Overview of Cosmetics in Mexico Market Research
The world is changing, and most businesses are moving in a more sustainable direction. So is the cosmetics industry. In 2021, Mexico's senate gave its unanimous vote to ban animal testing for cosmetics, which was not only a historic decision, but Mexico also became the first country in North America to do so.
Cosmetics play a key role in Mexico's business world, and thus, conducting market research is of extreme importance for companies looking to build or expand their presence in the cosmetics industry. The country still attracts investors who have established manufacturing and distribution plants there and who use Mexico as their distribution center for Latin America.
More importantly, the Mexican middle class has grown considerably over the last few years. So has its spending budget, and we cannot forget the rise in the Gross Income level, which causes a significant effect on consumer patterns and trends.
Key Trends and Drivers in the Cosmetics Industry
Cosmetics and personal care represent an essential sub-sector of consumer goods in Mexico. The country is ranked in the world's top ten for cosmetics and personal care products. Moreover, it is one of the largest markets for beauty products in Latin America.
Mexico also imports a high number of beauty products from South Korea, but the US remains the country's leading importer.
Opportunities in the Cosmetics Industry
Mexico's cosmetics market is expected to grow. Moreover, the increasing demand for organic, non-animal-tested, and cruelty-free products makes the Mexican cosmetics market much more attractive to consumers.
Not only women but also men make up for a large number of purchases of cosmetics and skin/haircare products. A growing beauty consciousness and an increased variety of brands drive male customers to make more purchases online and in specialist stores, supermarkets, pharmacies, etc.
Within Mexico, the various beauty and care companies are highly competitive, which pushes many different business strategies to attract and maintain clientele; for example, product innovations, expansion, mergers, partnerships, and acquisitions. Building an online presence with a personal website or offering products on major online retail platforms such as Amazon also plays an essential part.
Regarding distribution, direct selling has the highest market share, which is closely followed by supermarkets. In regards to advertisements, aggressive advertising, and show sponsorship are the most common methods.
Challenges in the Cosmetics in Mexico
Although Mexico's free trade agreements with most countries are essentially a good thing, they can present a challenge. Thanks to the free trade agreements, consumers can buy cosmetics and skin care products from Europe, North America, and Asia, and as a result, they have a large selection to choose from. This leads to intense competition for any company that is looking at exports to Mexico. The list of companies such as Procter & Gamble, Unilever, Colgate-Palmolive, Estée Lauder, Betterware de Mexico, L'OREAL, and more may provide a testing environment for a new enterprise. Consequently, it requires heavy investment in marketing, online as well as offline. That being said, there is still ample opportunity for international players to enter this market.
In general, Mexican consumers spend a lot of money on beauty products. Having a wide choice available and with many of the products being produced locally, buyers have access to lower prices, which may often leave more expensive imported goods on the shelves. Shoppers usually look for the best-priced goods. Even so, a large part of Mexican consumers is also willing to invest in major international brands and/or current trends. Notwithstanding the tendency to look for inexpensive products, there is still a big demand for premium and luxury brands, mostly among the upper middle class.
Innovation Clusters to Analyze Cosmetics in Mexico
The cosmetics industry is rising in Mexico, and despite the heavy competition, a great demand for cosmetics and beauty products leads to more opportunities.
Skincare and cosmetics for men are a promising niche since men's interest in looking well-groomed and youthful has increased considerably. Essential products such as lip balm, hand lotion, eye cream, toner, cleanser, sunscreen, and others are sought-after in this market.
Barber shops and specialty shops that cater to men's skin and hair needs have sprung up everywhere in the last years, offering an array of products.
Additionally, a higher awareness of solar exposure has also led to more purchases of SPF products. Nowadays, consumers pay more attention to cosmetics having skin protection. Therefore, sunscreen and cosmetics with sunblock are expected to increase in popularity over the coming years.
Furthermore, color cosmetics (including nail polish and nail products in general) are very fashionable and present a good investing opportunity. Even with wide competition, one can reach consumers with appealing trends and competitive prices. Consumers also tend to discover new brands (Mexican and international) through video tutorials and blogs.
Finally, the importance of organic and natural products cannot be underestimated. Due to an increased understanding of their health benefits, those products are much in demand. Moreover, the vegan market is also growing exponentially since more and more consumers are becoming aware of animal cruelty and animal rights and want to make ethically responsible purchases. The request for products that are not tested on animals and that don't even contain animal ingredients is increasing significantly.
Future Outlook of Cosmetics in Mexico
The value of the cosmetics market has remained stable over the past years and is expected to grow. Mexican consumers spend a substantial amount per year on cosmetics, and the increasing demand for natural, organic, no-animal tested, cruelty-free products and eco-friendly packaging is expected to boost the industry further. Despite the highly competitive market, it provides an opportunity for investment, new launches, and expansion.
SIS International offers Quantitative, Qualitative, and Strategy Research. We provide data, tools, strategies, reports, and insights for decision-making. We conduct interviews, surveys, focus groups, and other Market Research methods and approaches. Contact us for your next Market Research project. 
Contact us for your next Market Research Project.