Focus Groups in Korea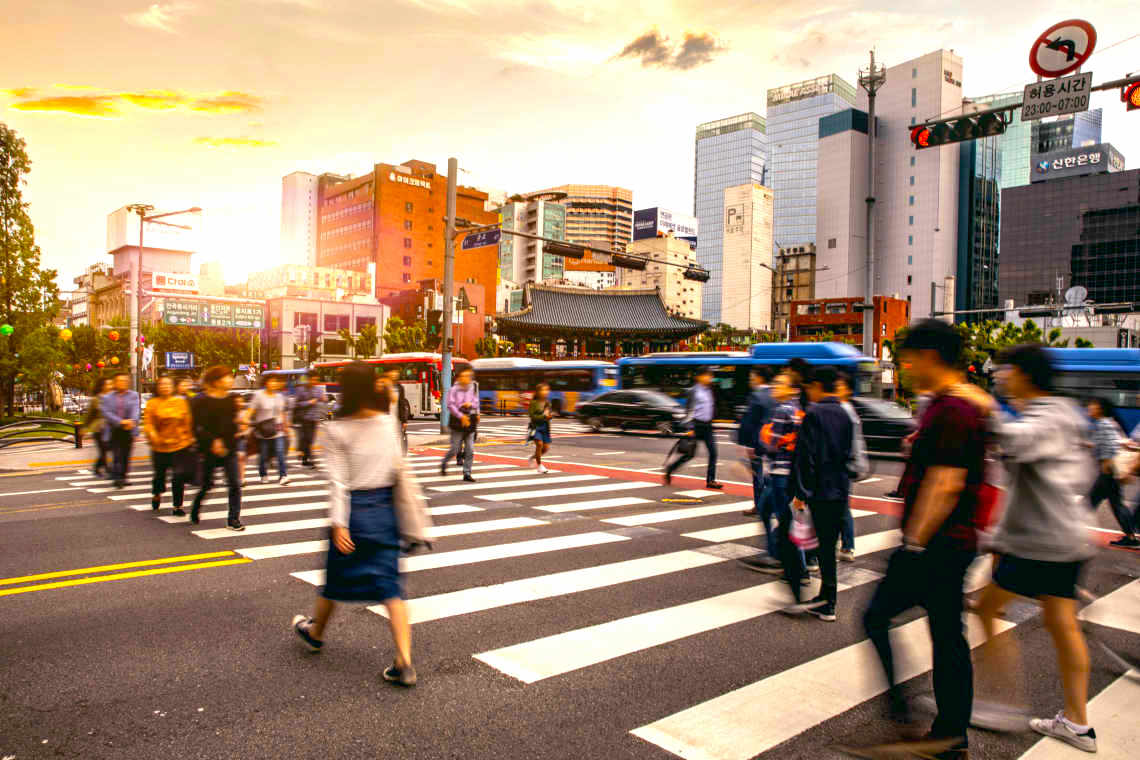 Focus groups are one of the best tools for gaining a better understanding of consumer sentiment and behavior. In these meetings, participants express their opinions and observations about specific products or services.
Particularly, in Korea, focus groups have recently gained widespread popularity because of the valuable information they provide about the various preferences and attitudes of Korean consumers.
Importance of focus groups in Korea
Through understanding and engaging local consumers, businesses can tailor their offerings to meet the needs of Korean consumers, driving product sales through effective marketing campaigns and increasing customer satisfaction for existing services.
Focus groups in Korea also provide a cost-effective way to test new ideas before investing in more expensive research or launching products that may not be well-received by customers – saving time, money, and resources whilst gaining valuable insight into what works best.
Moreover, focus groups in Korea can be incredibly beneficial to businesses. Not only do they allow companies to gain a deeper understanding of the cultural nuances and values that influence consumer behavior but also uncover what preferences Korean consumers have compared to other markets. These insights will guide organizations on how to tailor their products and services for optimal success.
Ultimately, conducting focus groups in Korea allows companies to reduce their long-term costs while significantly increasing their profitability upon market entry.
Best practices for conducting focus groups in Korea
To conduct productive focus groups in Korea, it is essential to follow the accepted practices for ethicality, efficiency, and accuracy in Korea.
When selecting a moderator, it is crucial to ensure the moderator has the necessary qualifications and skills to effectively facilitate conversations, manage group dynamics within the focus group setting, and guarantee that research objectives are achieved. It would be beneficial if the individual speaks Korean fluently and understands Korean culture.
Companies should meticulously recruit participants to guarantee an accurate reflection of the target market segment. There are multiple approaches to do this, ranging from online advertising and referrals to collaborations with local organizations.
Crafting a discussion guide is key to guarantee that the conversation remains productive and concentrated on research objectives. The moderator can use this as an outline to maintain the topic while still allowing room for those unexpected insights.
To ensure successful focus groups in Korea, it is vital to host the event at an appropriate venue. All participants must be able to easily attend and feel comfortable in their surroundings. Furthermore, the space should be equipped with necessary audio-visual equipment for recording and monitoring purposes.
During the entire research process cultural norms and values must be respected. This includes safeguarding participants' privacy as well as confidentiality, offering sufficient compensation for them taking part in the study, and making sure that they feel comfortable enough when sharing their thoughts.
Advantages of leveraging focus groups in Korea
Through the use of focus groups, companies can gain unprecedented perspectives into Korean consumers' opinions, attitudes, and motivations. This is especially important in Korea due to the influence of cultural and societal elements on consumer behavior.
In comparison to costlier research approaches, focus groups in Korea can prove more economical, providing a higher volume of data for an affordable price.
A focus group offers instant feedback, allowing businesses to promptly adjust their offerings in response to Korean customer opinions.
Challenges of conducting focus groups in Korea
As businesses gain new perspectives on Korean customer behavior and beliefs through focus groups, there are also several potential issues to be aware of.
Focus groups in Korea must consider the language and culture of Korea. It is a major obstacle since the moderator needs to understand the intricate nuances of its language and have a thorough appreciation of Korean customs.
Participants may feel overwhelmed to agree with their peers' opinions, or might not share their true thoughts due to judgment from the group. Focus group members may not reflect the full population, resulting in distorted outcomes due to their individual biases.
To confront these difficulties, businesses can collaborate with knowledgeable and seasoned research firms that specialize in focus groups in Korea. Moreover, moderators must use various methods to attract honest dialogue while diminishing any group biases that may occur during discussions.
Trends of focus groups in Korea
Focus groups in Korea continue to grow with the latest trends and technologies. Currently, some of the most popular tendencies observed among Korean focus groups are:
As technology rapidly advances, focus groups in Korea are quickly being transformed into online and virtual formats. This makes it more convenient to recruit participants from various parts of the country while simultaneously slashing costs and promoting efficiency.
In an era where more and more people are becoming conscious of their environmental footprint, Korean consumers have made it clear that they prioritize sustainability. This is clearly seen in numerous focus groups conducted throughout the country. Participants voiced a strong preference for products and companies devoted to eco-friendliness. As such, brands must ensure that they take into account how sustainable their practices are to remain competitive.
Connecting with customers on an emotional level is increasingly important to Korean consumers. Korean consumers seek brands that are in sync with their personal values and aspirations. As such, it is essential for businesses to be cognizant of how they make these emotional connections through their marketing efforts.
Future outlook of focus groups in Korea
The use of focus groups in Korea is anticipated to expand as they have been swiftly emerging into a go-to-market research method in recent times. Focus groups in Korea are an invaluable tool for understanding customer preferences, which can give valuable insights to companies looking to establish new products or marketing plans.
Now, as companies strive to enter the Korean market, focus groups will maintain their importance for market research. It is projected that the use of technology for remote focus groups will increase and help overcome some of the hurdles associated with traditional in-person events such as recruitment and appointment scheduling.
As a result, companies should pay close attention to new trends in Korea because they will be critical to understanding changes in consumer desires and preferences in the face of new global trends such as sustainability, health promotion, and wellness.
SIS International offers Quantitative, Qualitative, and Strategy Research. We provide data, tools, strategies, reports and insights for decision-making. We conduct interviews, surveys, focus groups and many other Market Research methods and approaches. Contact us for your next Market Research project.
Contact us for your next Market Research Project.