The New Consumer in the Age of Coronavirus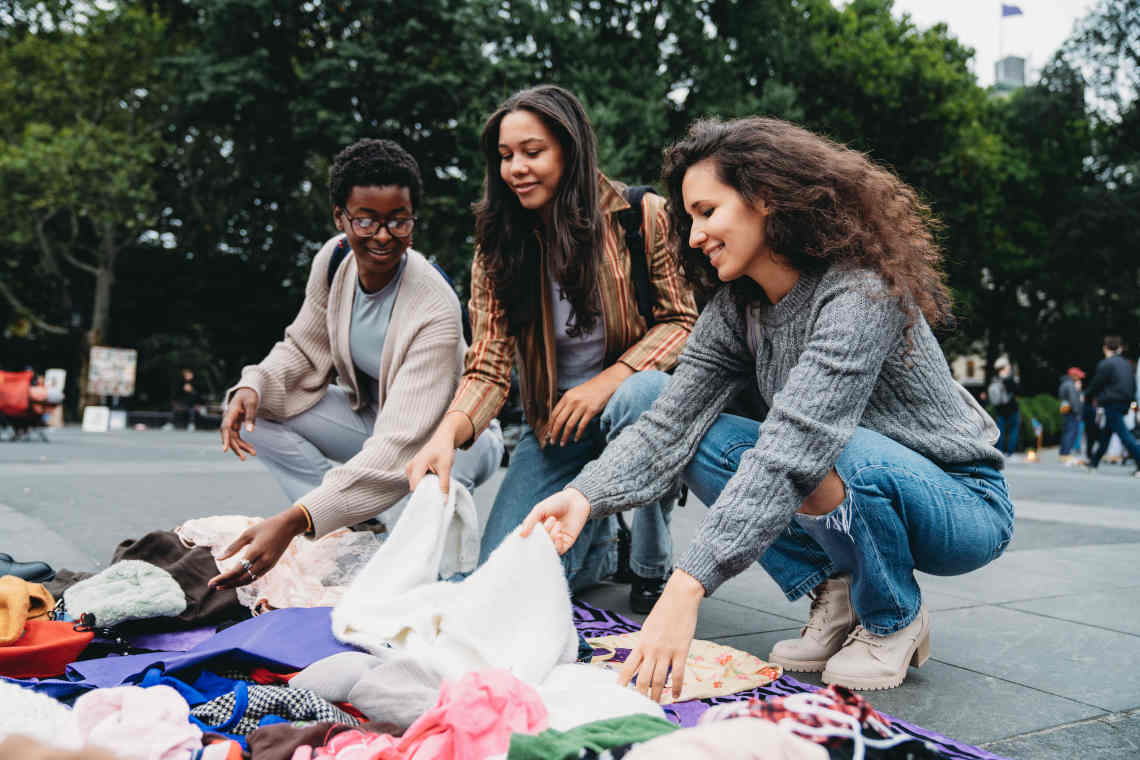 The coronavirus COVID-19 is extending its reach in the world, leaving a trail of death and destruction. Governments are admonishing people to practice social distancing and wash their hands. People are staying at home while companies are closing down. America has instituted a trillion-dollar aid package. Its details seem to once again point to socialism for Wall Street. It comes in the form of bailouts and a trifling income support plan for the working poor. There's little in it for Main Street.
Generation C
Emerging in these unusual times is Gen C, a formidable new force in consumer culture. "Gen C" consists of people who care about creation, curation, connection, and community. This classification is not an age group. Instead, it's a mindset and attitude defined by key characteristics. YouTube's core audience is Gen C, to a large extent. Eighty percent of that audience is millennial.
It's essential to pay attention to this generation. It is a barometer of the effect that the coronavirus is having on markets. It's also important to note that consumerism has changed as we embrace the "new normal."
25 Ways in Which Consumerism has Changed Since COVID-19
1. More Cars, Less Public Transportation
People would prefer to spend an hour stuck in traffic than risk 30 minutes exposed to crowds on a train. Some companies are asking returning employees to avoid public transportation at all costs. At least for now, the car is making a comeback, and gasoline demand is rebounding. It's too soon to say whether this change is permanent. We can use Asia, which reopened earlier than the rest of the world, as a point of reference. In some Asian countries, people are venturing back on the trains.
2. A Decline in Ridesharing
Again, people have concerns about social distancing and prefer getting a vehicle of their own. South Korean car company Hyundai reports that it now sees a silver lining after the virus initially caused sales to plummet. The company is planning to ramp-up the online sales of its vehicles. MG Motor India believes that this pandemic will strengthen the concept of YOLO. You Only Live Once, so people might start spending more on things like a luxury car. Both scenarios threaten the ridesharing industry.
3. Changes to Eating Out
Restaurants need to be ready for the changes to diners' relationship with eating out. These establishments will be functioning in a different world from before the lockdowns. Temperature checks for staff will become the norm. No one will tolerate employees working while sick. Owners and operators will also scramble to remodel kitchen and dining areas. These areas now have to accommodate customer and staff physical distancing.
4. Increased Attention to Health and Wellness
Precaution and prevention will become essential themes in our daily lives. Building immunity will become the new mantra. Many magic formulae, for example, superfoods and home medicines, will become popular. People will try to bolster their bodies against attacks and infections. People are also likely to turn to vitamins and other supplements to try and stay healthy.
5. Increased Importance Attached to Insurance
The coronavirus will impact almost all facets of the insurance sector. It will activate many policies. Due to its large scale, this pandemic can affect several insurance lines. Examples are healthcare and hospitalization, life, pension, and some types of property insurance. It's a good time for business interruption insurance. This type of insurance covers loss of income due to a suspension of operations.
6. Willingness to Experiment with New Products
Short-term stockouts and bare shelves have disrupted brand loyalty. These factors have prompted increased experimentation. People are trying out both private label and national branded grocery items. US consumers have been trying new brands since sheltering in place became commonplace. The majority did so because their usual brand was out of stock. Substitutions have been high in fast-selling staples such as meat and protein, pasta, dairy, frozen foods, canned goods, bread, and baked products.
7. Decreased Consumer Spending
The financial costs of coronavirus have meant consumers are less motivated to spend. Lockdown measures have limited where we can use our money. Shops and restaurants have closed, and governments have suspended air travel. Spending is down across all industries. Plus, many people assume that their family income will continue to fall in the coming months.
8. The Emergence of New Shopping Habits
The pandemic has thrust consumers out of their usual routines. They are more attentive to what they're buying. They are health-conscious when shopping. Many are now making a more considerable effort to limit food waste. We also see much more desire to shop locally. We see it in where consumers now shop, and the products that they buy. Many consumers expect changes to their shopping habits to be permanent.
9. Consumers are Making Globally-Driven Decisions
We've mentioned that consumers are now showing a marked preference for shopping locally. Yet, the coronavirus pandemic has also gotten us to think global. Consumers will be more aware of where goods come from in a post-COVID-19 world. Thus, retailers will need to be more transparent about their global supply chains.
10. A Rise in Virtual Shopping
We expect to see a further move to virtual shopping alternatives. Online vehicle sales went up in the first weeks of the crisis in China. Yet traditional car sales collapsed. Many museums have started to produce online experiences by creating virtual rooms to showcase art. We are also seeing many professional exhibitions and meetings moving online. Chinese online retail giant Alibaba is now organizing no-meeting concerts. They use these events to live stream new content.
11. An Increase in Contactless Payments and Delivery
US shoppers have moved toward contactless interactions. This move is to help contain the spread of the virus. As a result, shoppers are using more omnichannel services. For example, they are requesting the delivery of groceries and food. They are also using store pickup options. Grocery delivery has increased worldwide.
12. Social Distancing Becomes the New Norm
Waiting in line may become difficult for some people. They may feel others are standing too close, especially if they aren't wearing facemasks. Retailers may want to assign sales associates to help shoppers in the showroom. Or they can have reps in the aisles, so customers don't have to wait in line. Self-service kiosks may become more popular. The onus will be on retailers to provide hand sanitizer and disinfecting wipes. They can also offer clean styluses to use with touchscreens.
13. Hoarding
Pictures showing hoarding behavior became commonplace as the virus picked up steam. Consumers were buying more dietary supplements, vitamins, probiotics, and other immune-boosting products. Household cleaners, paper products, food, and beverages also increased in sales volume. In France and New Zealand, sales of toilet paper doubled, while it tripled in the US.
14. Responsible Buying
Hoarding causes product shortages. It has become an urgent problem for numerous essential businesses. But, as the quarantine continues, people are falling into new norms. Customers are making smarter buying choices. Panic buying practices will dissipate. With the aid of no-hoarding systems, consumers are buying quality food and supplies. These items will last longer, and it's a better approach than only going for quantity.
15. A Decline in Sales of Big Ticket Items
Consumers are not considering buying items such as homes in the short term. Instead, they are focusing on "Survival" products, as described earlier. They are also buying "Sanity" products. These products include alcoholic beverages, beauty supplies, and electronics.
16. An Increase in the Sale of Home Furnishings
Offices have closed, and companies are encouraging their employees to work from home. Many of these employees are upgrading their spaces. They are buying items that allow them to be comfortable and efficient. Sales of gardening, home improvement, and interior design products have gone up in the US. Consumers are buying things like lamps, furniture, and area rugs. These items improve the quality of life, making the lockdowns easier to bear.
17. Increased Risk Aversion
Consumers are showing increased levels of price sensitivity. It can affect the will to shop around for alternative products. Consumers may focus on sticking to products they know and trust because they carry little risk. They may be willing to sample new brands. Still, they consider the tradeoff between cost, experimentation, and risk avoidance.
18. Increased Use of Self-Checkout
Shoppers say they prefer to go to stores with robust self-checkout options. They like vendors with touchless options. They are also using frictionless micro-markets to pay for their goods. Unattended shopping preserves health and safety and works for the good of both the consumers and the grocery employees. Some see the COVID-19 outbreak hastening a move to self-service. Yet, this move was already taking place.
19. Soaring Media Consumption
Coronavirus is also having a dramatic impact on media consumption. Total visits to NIH, CDC, and WHO quadrupled on digital platforms. These figures showed a six-fold increase in mobile platforms. Canada also had a rise in social media visits.
20. More Sales Made from Smartphones
The coronavirus pandemic has changed what consumers bought online during the lockdown. It has also changed where and how they made the purchases. Mobile purchases have grown since the outbreak began. This increase is partly due to improved user experiences. Brands started upgrading their apps and mobile sites pre-COVID-19. In contrast, online sales from non-mobile devices have shown a sharp decline.
21. Increased Customer Engagement
Email marketing remains a practical method to contact buyers. The pandemic seems to have prompted even more consumers to read and participate. The delivery of email has increased, and so have open rates, click-throughs, and conversions.
22. Consumers are Considering New Forms of Entertainment
Subscription services have increased their membership since the lockdowns began. Many more consumers are considering services such as Disney+, Netflix, and Spotify. Millennials and Gen Z customers were the generations showing the most substantial increases. Customers are also spending more time viewing different media. For example, the viewership of online video content from YouTube and TikTok has increased.
23. Consumers are doing Collective Shopping
One of the trends that have arisen because of the COVID-19 pandemic is group buying. Consumers are pooling their resources, doing collective shopping to get a discount. This change is positive. Retailers can respond by dropping the price of the product. They can stipulate a minimum purchase amount. In that way, consumers will have to buy in large quantities.
24. Fewer Consumers are Touching Items as they Shop
The coronavirus pandemic is changing our consciousness about touching things. We've already seen how people are wary of punching buttons on credit card readers. Many are cautious when pushing shopping carts. They are also on their guard when picking up merchandise that has come into contact with others. Stores are already encouraging contactless payment options such as Apple Pay. Macy's holds items that consumers try on in fitting rooms for 24 hours before returning them to the racks.
25. An Increase in Digital Experiences
Movie theaters are still closed. In response, studios are planning to make first-run films available for home release. Films will be available to watch on-demand on the same day that they would have had their theater release. This trend could turn out to be one that allows personalization. It also enables more interactive delivery of content.
COVID-19 is posing challenges to companies all over the world. Yet, it also opens up new prospects for engagement. Companies can market to people as they curb their travel and spend more time indoors. Businesses can use the opportunity to build their online audiences. They can also offer support rather than hard sells. It's essential to keep consumers updated on expected delays and estimated delivery times. It can reduce frustration and prevent buyers from looking elsewhere.
Contact us for your next Market Research Project.