Market Research in Burkina Faso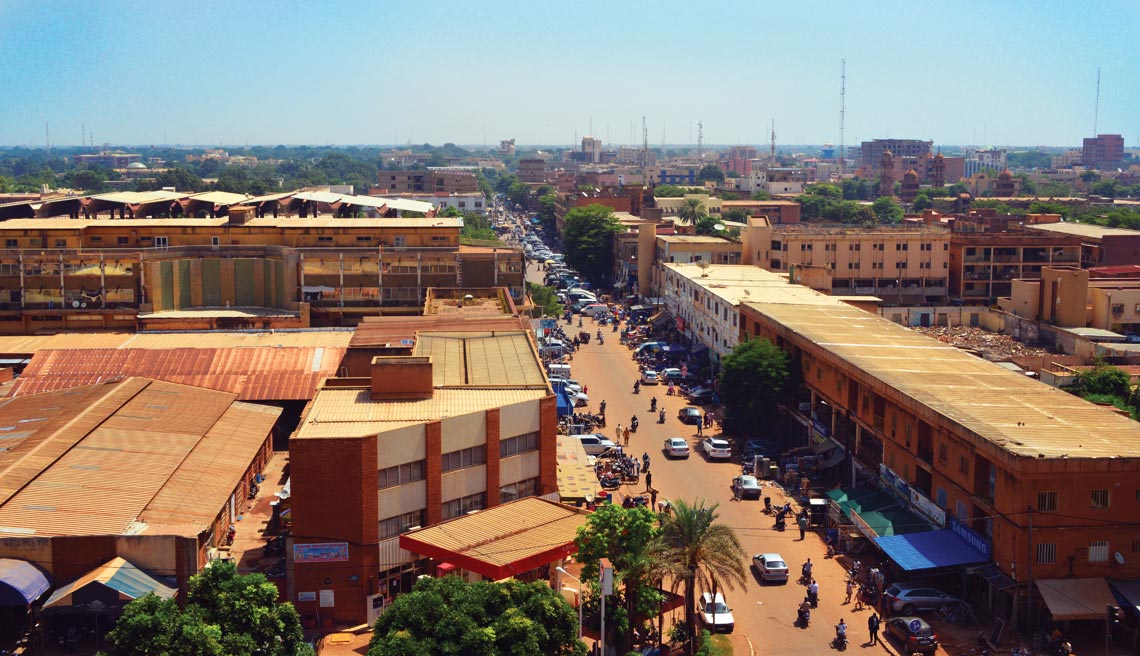 History of Burkina Faso
Burkina Faso is a country located in West Africa, which became independent on 5 August 1950. Its former name is the Republic of Upper Volta, used between 1958 and 1984. It started using the name Burkina Faso on 4 August 1984.
Burkina Faso covers an area of around 170,000 thousand square miles. This small country on the African continent recognizes three languages. French is the primary language. Burkina Faso has a population of 20.3 million people.
Burkina Faso has the best place names in the world. When you look at the names given to places in Burkina Faso, they have beautiful meanings. Burkina Faso means "land of honest men." The capital "Ouagadougou" means "You are welcome at home here with us." Ouagadougou is one of the oldest cities on earth.
Neighboring Countries
Six countries surround Burkina Faso. Mali is to the north and west, Nigeria to the east, and Benin and Togo to the southeast. Ghana is south of Burkina Faso.
The country has generated impressive economic growth over the past few years. Their GDP has expanded over the last five years or so. They are now rivaling the new economic powerhouses like China, India, and Brazil.
The spontaneous markets are everywhere in Burkina Faso's capital, called Ouagadougou. Vendors pop up everywhere, from government offices to banks, selling their goods around the clock. Thousands find employment through these ventures. But, some tend to be dangerous for road users while others pollute the environment.
These merchants have no money to set up shop, so instead, many set up on public roads and cars cannot get by. The lack of space and the hefty monthly rent of shops is a significant obstacle.
When they run into trouble with the government, both parties usually find common ground.
The authorities are aware of the inconvenience caused by the spontaneous markets. They have recently designed a program of transportation and modernization to ensure better conditions for the vendors. It also removes the harassment factor, and introduces a level of legitimacy to these micro-enterprises.
Burkina Faso Trends
Burkina Faso has one of the highest fertility rates in the world. As a consequence of this, the population has increased in the past century. The average birth rate per household in Burkina Faso is six children.
Burkina Faso has few natural resources. Africa is usually known to be a continent of many natural resources. Burkina Faso is one of the countries that don't fit in that category.
Reasons Why You Should Invest In Burkina Faso
Bilateral Investment agreement. In August 2014, the United States signed a trade and investment framework agreement with Burkina Faso in Washington. Burkina Faso has cooperation agreements with France and Switzerland. It provides for the free transfer of corporate earnings, interest, and dividends.
Burkina Faso has signed many investment promotions and mutual protection agreements. It has contracts with Germany, Belgium, The Netherlands, Malaysia, Ghana, Taiwan, South Korea, and many more countries.
From this, it is clear that doing business in Burkina Faso is easy because of its bilateral treaties. No one wants to invest in a country where you are uncertain of your investments. Burkina Faso is an excellent place to do business.
Transparent Regulatory System. There is a law governing all Ohada Member States, which includes Burkina Faso. This law, in simple words, states that business practices must be fair and regulated. Prices shouldn't be too high. This law ensures that persons can get necessities without having to pay too much. It also provides you with a measure of safety and confidence in the country's foreign exchange policies.
Investment incentives. The government of Burkina Faso is doing so much to give incentives to investors because they want to develop the country. They also want to use the investors to help provide jobs for the unemployed.
Market Research in Burkina Faso
We offer different types of market research in Burkina Faso, including strategy research. We can also organize focus groups to gain in-depth information.
Our Qualitative Research on Burkina Faso has led us to believe that it is a great place to do business and invest.
We've also done Quantitative Research. It shows that the Burkina Faso market is ever-growing, and we predict that it will flourish soon. It is an incredible country, and with some help from investors, it can be one of Africa's most prosperous.