Market Research in Bali
Also known as the "island of the gods", Bali is famous for its iconic sea temples, blissful beaches, enchanting forests, and verdant rice terraces.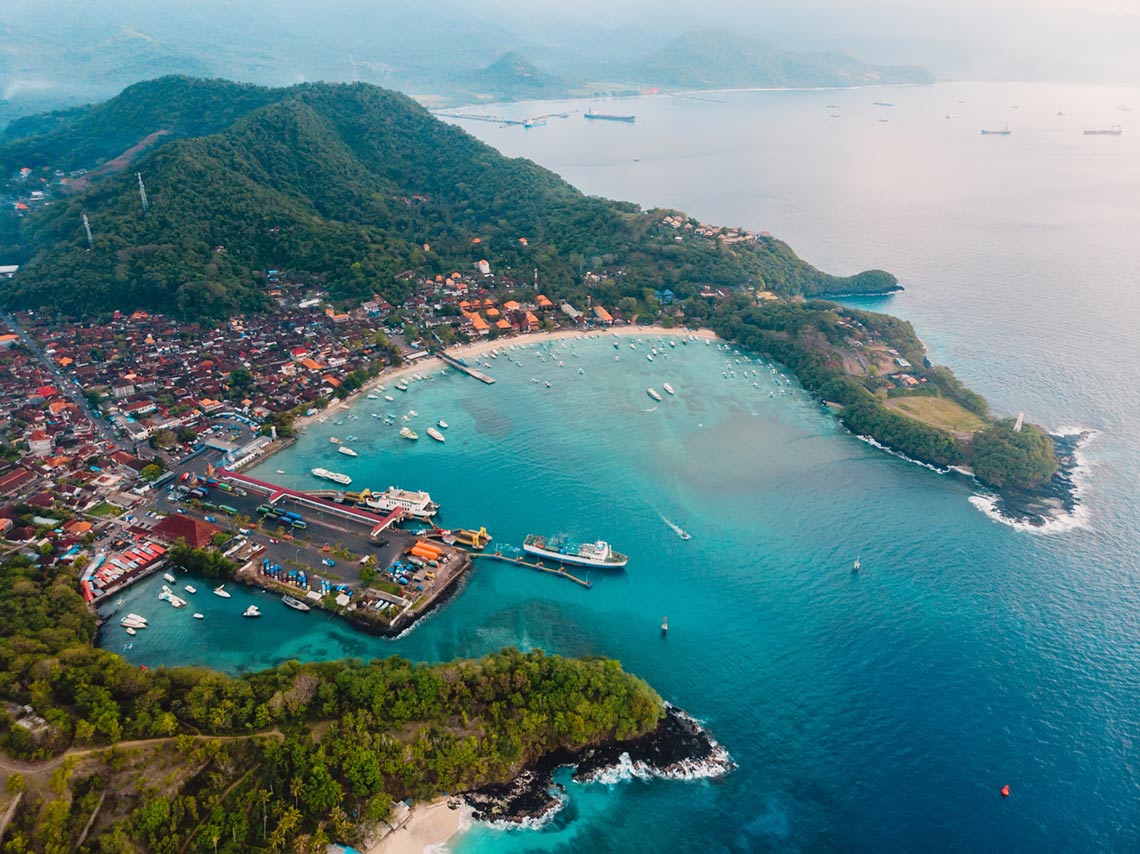 This magical province of Indonesia is also a paradise for creative business-oriented people. Surrounded by beautiful wildlife, rich culture, exquisite food, and five-star resorts, entrepreneurs revel in Bali's growing networks and infrastructure. Since most locals speak English, the language difference would not be a problem for non-Balinese or Indonesian speakers. A number of international tourists visit Bali all year round.
Benefits of Doing Business in Bali
Booming Tourism
One of the most well-known investment opportunities in Indonesia is tourism in Bali. Foreign visitors as well as locals frequent the island as it is among the most well-liked travel destinations in Asia. The top places being visited include the Pura Luhur Uluwatu Temple (with Kecak Dance), Besakih Temple (the 'mother temple' of Bali), Bali Beaches (Kuta, Nusa Dua, Sanur, Uluwatu, etc.), Ubud Monkey Forest, Bali Safari and Marine Park, Tegallalang Rice Terrace, Artist Villages of Mas or Celuk, and Mount Batur.
Low Operational Costs
Launching a business in Bali is economically advantageous because it generally does not require a sizable amount of money. The low cost of living contributes to the low cost of operations. Moreover, the unemployment rate in the area may result in lower labor costs.
Collaborative and Creative Environment
Bali is open to flexible co-working spaces that aim to promote inclusive business networking. The hospitable people, colorful communities, dynamic industry activities, and abundant biodiversity help nurture various startup and enterprise ecosystems. Having accessed globalization and modernity through tourism, Bali is a perfect melting pot of collaborative and creative business-minded people.
Strategic Location
Bali is a sought-after vacation island that is perfectly positioned to connect the transportation between Java and the other islands in the east. It is situated in the southeast of Singapore, south of Malaysia, and north of Australia. This tropical hideaway exquisitely boasts spectacular ocean views, magnificent mountains, and vibrant communities.
Business Challenges and Opportunities
Bali offers a variety of business and investment options. It is helpful to conduct qualitative and quantitative research to have a significant grasp of the pros and cons of doing business on this island. The information can guide decisions regarding the types of businesses, output expectations, and contingency plans.
Challenges
Just like any other destination, doing business in Bali has its share of challenges. There may be some confusion regarding the procedure and legal information needed to obtain a work permit. One of the most frequent reasons for company failure in Bali is starting without the proper work and stay permit.
In addition, sustainable tourism has been a challenge. Due to the tourism explosion, there has been a rapid increase in trash production, water scarcity, sanitation issues, and other negative environmental as well as sociocultural impacts. It is then important to significantly consider how businesses can help lessen the degradation of Bali's raw materials and heritage.
Opportunities
Since Bali is a tourism magnet, the best business opportunities include villa or homestay rental, spiritual and physical wellness services, clothing design and distribution, and the culinary industry. Aside from the island's blessed natural resources, it also has abundant human and technological resources. The number of coworking spaces and cafes that provide good Wi-Fi increased along with the number of expats and remote workers.
When it comes to investment, infrastructure is also a key factor. Bali is now home to top-notch transportation, including an airport and a motorway. The local administration is constantly working to increase visitor accessibility. Furthermore, the prevalent acculturation gives Bali a unique charm. It is constantly available for commercial prospects, and it keeps on attracting investors.
About Market Research in Bali
SIS International Research offers dependable and pertinent quantitative and qualitative data. It will be much more efficient to start up and operate a business in Bali with proper market research, business development strategies, and market entry information. The research methods include interviews, focus groups, and surveys.
Contact us for your next Market Research Project.