Market Research in Jamaica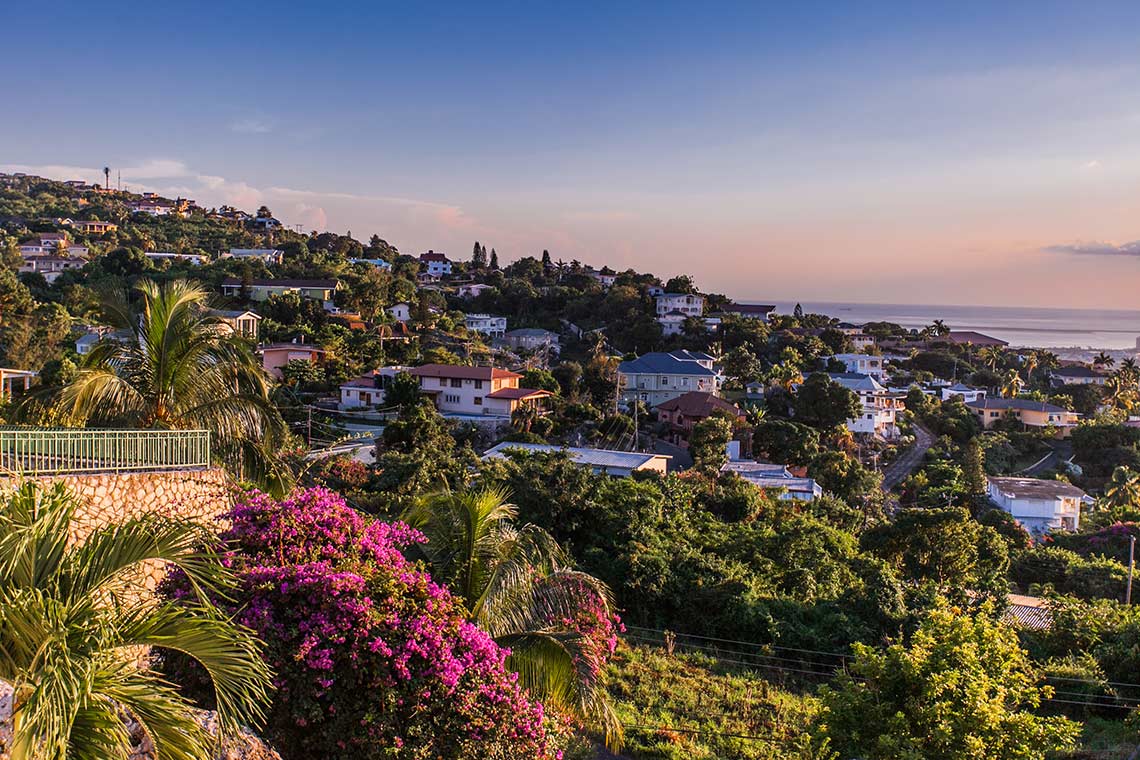 Jamaica is the third-largest Caribbean island and the region's largest English-speaking island. It is about 285 miles north of the Central American continent. Haiti, to the east, and Cuba, to the north, are near neighbors. Jamaica is home to almost three million people. Kingston, the island's capital and principal city, is in the south-eastern corner.
Key Industries
Natural resources like minerals abound throughout the country. Jamaica also has a pleasant atmosphere and natural beauty. Even though the country has a large labor force, the unemployment rate is high. External debt is another frightening statistic. Tourism, agriculture, mining, and manufacturing are the country's major sectors of the economy—tourism and manufacturing each account for roughly one-third of its GDP.
Neighborhoods
The Palisadoes, a vast sand spit with a colorful history, guard the natural harbor in Kingston. This spit links the town of Port Royal and the Norman Manley Airport to the mainland. In addition, the Bob Marley Museum is in the heart of the city, in the home of the reggae musician. Devon House, a colonial-era home with period furnishings, is also nearby. The country displays its natural flora and fauna at Hope Botanical Gardens & Zoo. The Blue Mountains, a well-known coffee-growing zone with trails and streams for hikers, lie northeast of the city.
Trends
As Jamaica's economy shows signs of growth, the housing market has yet to catch up. Property sales have slowed to a halt while domestic rentals have gone up. The country suffers from high inflation and soaring crime rates. Thus, Jamaica's real estate industry has failed in recent years. Property prices fell in 2009 as foreign demand slowed, and many upscale houses saw price drops. The number of sales has also fallen. Still, the lower-middle-income part of the market has remained active.
Benefits And Strength in Market
For the past few years, Jamaica has seen economic gains. These gains are the result of its effort to practice fiscal prudence. These financial figures place Jamaica among the best performers in the world.
Also, Jamaica is one of the top twenty nations for its great credit systems. And its rates are among some of the best in the world for starting a business. Any businessperson can create and run a business in as little as two steps and three days.
Consumer Base
Internet subscriptions are increasing. More Jamaicans are spending time online on their PCs and smartphones. Yet, only a tiny fraction of Jamaicans use the Internet to shop. Still, top hitters in the e-commerce field are optimistic. They claim that the use of the Internet for online marketing is increasing at a high rate. Retailers are moving to keep up with the Internet trend. Many of them are increasing their investments in online shopping platforms.
Over the last few years, supermarkets have had a rising trend to make value-added items. They make most of these items from fresh fruit to boost sales and compete. Ready-To-Eat (RTE) and Ready-To-Cook (RTC) methods are among these items. Consumers are moving away from the old food preparation methods. Thus, this trend is likely to continue rising.
Reasons to do Business in Jamaica
Jamaica is one of the best countries in the world to start a business, and it is rising higher in the ranks.
Its housing demand got a boost by recent cuts in mortgage interest rates. Some banks also increased loan limits. As a result, being a homeowner is no longer a pipe dream.
For investors, Jamaica has lots of advantages, particularly regarding location. It lies between North and South America. It also has an 800 million consumer market within four hours of its coastlines.
Market Research in Jamaica
It is essential to conduct quantitative, qualitative, and strategic research. Another important thing to keep in mind is that focus groups and surveys are valuable. They can reveal the genuine opinions and ideas of customers. Besides, the market entry process in Jamaica is comparable to that of many other nations. You should first take a trip to the island to look around. Your company can set up helpful industry ties during a visit. These ties could be beneficial in allowing you to flourish in the market.