Distributor Market Research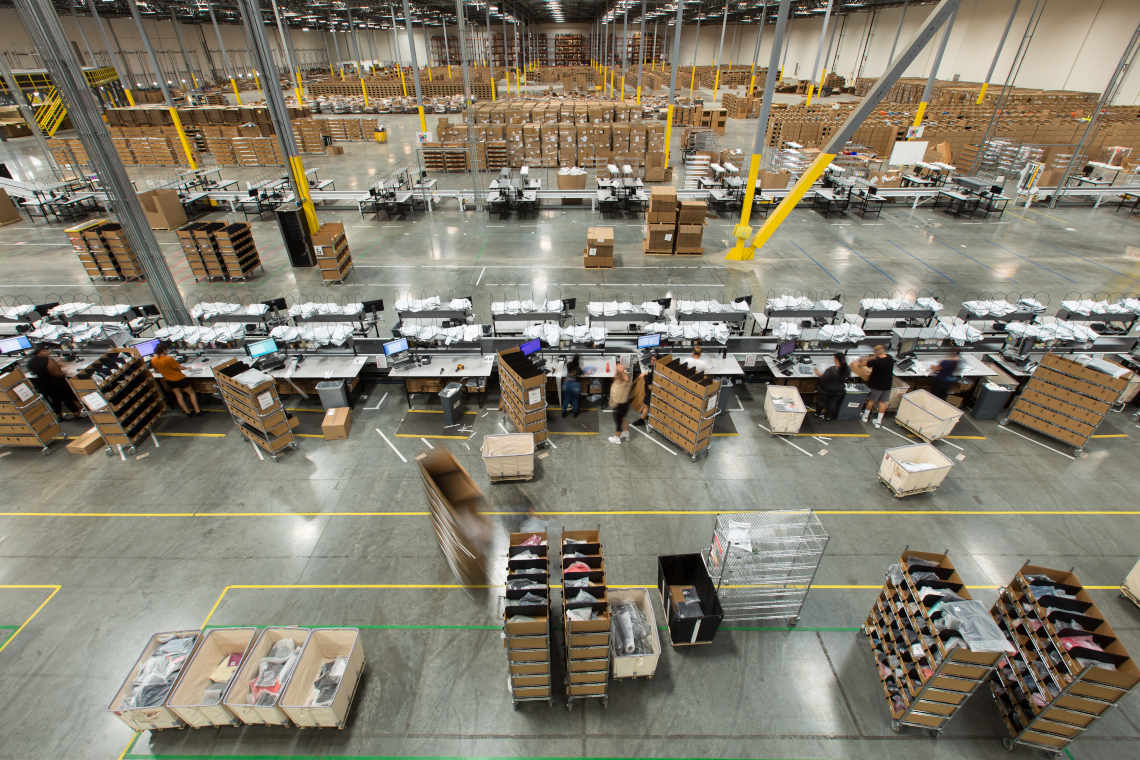 As the global market continues to grow increasingly competitive, the importance of distributor market research cannot be understated. It is a crucial instrument for businesses that aim to expand their reach and achieve long-term success.
Therefore, distributor market research enables organizations to identify growth prospects, assess the competitive landscape, and make informed decisions about distribution channels and partners based on data-driven insights.
Understanding Distributor Market Research
Distributor market research is a systematic process of gathering, analyzing, and interpreting data related to the distribution of a company's products or services. This research helps businesses make informed decisions about their distribution strategies, identify new opportunities, and optimize their distribution networks. To understand distributor market research, it is essential to examine these key elements:
Market analysis: An in-depth examination of the target market and its potential for growth, prevalent trends, and consumer behavior empower enterprises to identify prospects, gain new insights into the market dynamics and reconfigure their distribution strategies.
Competitive analysis: It requires a thorough assessment of the competitive landscape, encompassing an evaluation of market share, distribution channels, as well as strengths and weaknesses of the competition.
Distributor identification and evaluation: Conducting distributor market research involves identifying promising distribution partners and conducting a thorough assessment of their dependability and compatibility with the organization's principles and objectives. This systematic approach enables companies to establish a robust distributor network that fosters their expansion.
Performance monitoring and assessment: With distributor market research, enterprises can closely monitor critical performance metrics, pinpoint opportunities for advancement, and strengthen distributor alliances.
Importance of Distributor Market Research for Businesses
By conducting distributor market research, businesses can better understand market dynamics, assess the competitive landscape, and make informed decisions about their distribution strategies. Here are some key reasons why distributor market research is essential for businesses:
Market research enables businesses to discover fresh market segments, untapped distribution channels, and new markets.
By leveraging distributor market research, businesses can develop focused strategies that effectively capitalize on their competitors' vulnerabilities and distinguish themselves in the marketplace.
Conducting market research yields valuable, data-driven insights for businesses seeking to optimize their distribution channels.
It enables companies to effectively track market trends, determine customer preferences and keep abreast of any changes in the competitive landscape.
By investing in distributor market research, businesses can gain valuable insights into the industry, customers, and potential partners.
This research enables businesses to identify and select the most suitable distributors based on factors such as their size, geographic reach, and product specialization. This ensures the optimization of distribution channels and better alignment with the company's goals.
Market research on distributors can enhance the level of communication and comprehension between businesses and their distribution partners. This paves the way for establishing robust relationships, promoting collaborative problem-solving, and fostering innovation.
How to leverage Distributor Market Research
To fully capitalize on the opportunities presented, businesses should:
Invest in data collection and analysis: Gather and analyze relevant data from multiple sources such as consumer surveys, sales reports, and industry reports to identify trends, and opportunities.
Partner with a reliable market research firm: It is imperative to partner with a well-established market research organization to guarantee the precision and dependability of the gathered data as well as the conclusions drawn from it.
Implement a continuous learning process: To achieve business growth, it is crucial to incorporate new findings and insights into distribution strategies regularly. This proactive and adaptive approach ensures that businesses stay ahead of the curve and maintain a competitive edge.
Foster strong relationships with distributors: To ensure that data and insights are shared effectively, it is essential to establish and maintain transparent communication and collaboration with distribution partners. This fosters a synergistic relationship where both parties can leverage their strengths to achieve mutual success.
Key Opportunities
By conducting distributor market research, businesses can unlock a myriad of opportunities, including:
Identifying market trends and opportunities: Exploring consumer behavior patterns, demographics, and purchasing habits can offer businesses an opportunity to identify current market trends and leverage novel opportunities.
Optimizing distribution channels: Conducting market research on distributors can prove to be highly advantageous for businesses aiming to identify the most suitable distribution channels and partners. This can aid in streamlining their supply chains, ultimately leading to enhanced efficiency and reduced costs.
Gaining competitive advantage: By leveraging this information, businesses can gain a competitive edge in the market and enhance their overall market position. Additionally, distributor market research can help businesses identify new opportunities and potential growth areas, enabling them to expand their market reach and improve their bottom line.
Expanding market reach: By identifying potential new markets and distribution channels, distributor market research can aid businesses in expanding their reach and tapping into untapped markets, ultimately driving growth and revenue.
Enhancing customer experience: Achieving business success requires a deep understanding of the needs and preferences of customers. By conducting market research, distributors can uncover valuable insights into the expectations of their customer base.
Challenges
Fragmented markets: The distribution industry is characterized by a high degree of fragmentation. It is common to find numerous small and medium-sized businesses operating in tandem with large corporations. This complex landscape poses significant challenges in terms of data collection, analysis, and trend identification. As a result, obtaining comprehensive and precise information about the sector can prove to be quite challenging.
Limited access to information: Researching market size, competition, and customer preferences can be a challenge for many analysts due to the confidentiality practices of distributors. Oftentimes, distributors opt to keep their business information private, making it difficult for researchers to obtain accurate data.
High competition and fast-paced changes: The dynamic distributor environment is widely known for its fierce rivalry and swift transformations, leading to the possibility of market research becoming outdated in no time.
Geographic and cultural differences: When studying distributor markets, it is important to keep in mind that they are heavily influenced by location and cultural factors. To ensure accurate results, researchers must tailor their methodologies to account for these nuances and take into consideration the unique characteristics of each local market.
Regulatory and legal barriers: Researchers need to stay informed of the varying regulations that impact distributor markets across different countries and regions. They can ensure that their research adheres to local laws and guidelines. Researchers must be mindful of these differences to avoid any legal complications and ensure the ethical conduct of their research.
Building trust and credibility: Establishing trust and credibility with distributors is crucial for conducting effective market research. Researchers need to demonstrate their expertise and show that they understand the unique challenges and opportunities that distributors face in their respective industries.
Time and resource constraints: Conducting in-depth distributor market research can be time-consuming and require significant resources. Researchers must balance the need for comprehensive information with the constraints of time and budget.
SIS International offers Quantitative, Qualitative, and Strategy Research. We provide data, tools, strategies, reports and insights for decision-making. We conduct interviews, surveys, focus groups and many other Market Research methods and approaches. Contact us for your next Market Research project.
Contact us for your next Market Research Project.