Market Research in Sumatra, Indonesia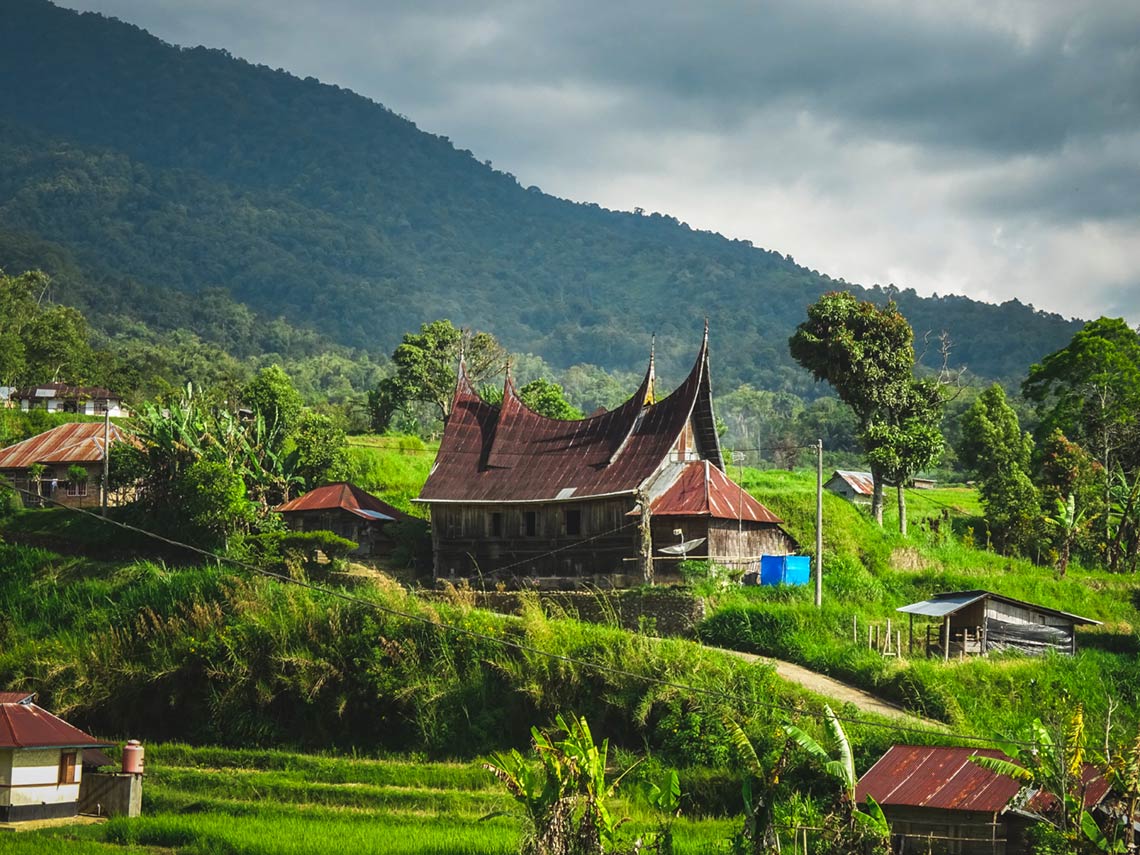 Sumatra is an Indonesian island that lies southwest of Malaysia and north of Java. The European powers started warring against the Sumatrans in the 16th century. Then they started trading with each other. It began with the Portuguese, then the English and Dutch appeared. They all set up forts along the coast of the island. Japan occupied Sumatra during World War II, and in 1950 it became part of the Republic of Indonesia.
Neighborhoods
Medan, located in the north, is the island's capital and largest city. It is also a financial center and regional hub.
Palembang is one of Sumatra's oldest cities. This port city on the Musi River in the south of the island dates back to 682 AD.
Bandar Lampung is on the southern tip of Sumatra. It is one of only two cities on the island with a railway system. A single-route train connects it with Palembang.
Key Industries
Key industries in Sumatra include rice, tobacco, and palm oil cultivation. Sumatra also produces rubber, tea, kapok, coffee, and cloves. The island also exports farmed shrimp. Natural gas, petroleum, coal, and other fossil fuels are other prime sources of revenue. Sumatra also has an aluminum smelter. The island also has manganese and small copper deposits. The manufacturing industry has also been growing. Potatoes are another primary crop. Almost all potatoes exported from Indonesia come from small farms in North Sumatra.
Trends
This island is where you can see the impact of Indonesia's tropical forest loss. A large part of all deforestation in Indonesia has happened in Sumatra over the past few decades. Much of it is due to illegal logging.
Still, Sumatra is a biodiverse island. Its rich forests are home to majestic tigers, elephants, rhinos, and orangutans. Yet, the wild tiger population is in decline due to the domestic demand for bones, teeth, and claws. Habitat loss is another factor that can soon lead to isolation and extinction. Songbirds, also traded in the domestic market, are another species under threat.
Thus, a good strategy would be to form an enterprise promoting forest protection. Nature conservation could also be the focus of your business in Sumatra. Your firm could find a way to curb the domestic demand for these products.
Benefits and Strengths in the Market
Sumatra's capital, Medan, is a good location for trading companies. It has a seaport and an airport to make international trade easier. It is also close to Singapore.
Palembang, the second-largest city, also has the potential to start or grow a business. The city has a strategic location and many natural resources, including coal. It has hosted several regional events, such as the Asian and SEA Games.
Consumer Base
Sumatra's middle and affluent classes are growing. These consumers are starting to move beyond the basics to buy luxury products. They are buying more white goods, home durables, and cars. The island has shown robust growth since 2010, and experts expect it to continue. E-commerce has become an essential part of Indonesia's retail industry. Sumatra is the country's second-largest market for online commerce.
About Market Research in Sumatra
Firms wishing to enter the Sumatra market would benefit from Qualitative Market Research. This type of research uses open-ended questions to feel the market's pulse. It relies on Focus Groups and In-depth Interviews. Quantitative Market Research is another superb tool for Sumatra. This technique questions the target audience in an organized manner. It uses Polls, Surveys, and Questionnaires. Your business can also use other methods, such as UX Market Research. Or, it can do a Competitive Analysis to develop a Go-To-Market Strategy for Sumatra.
Contact us for your next Market Research Project.