Market Research in Portugal
Portugal is in the south of Europe on the Iberian Peninsula, sharing a border with Spain. Portuguese is its official language, and salt cod and grilled sardines are native dishes. The capital and largest city of Portugal is Lisbon.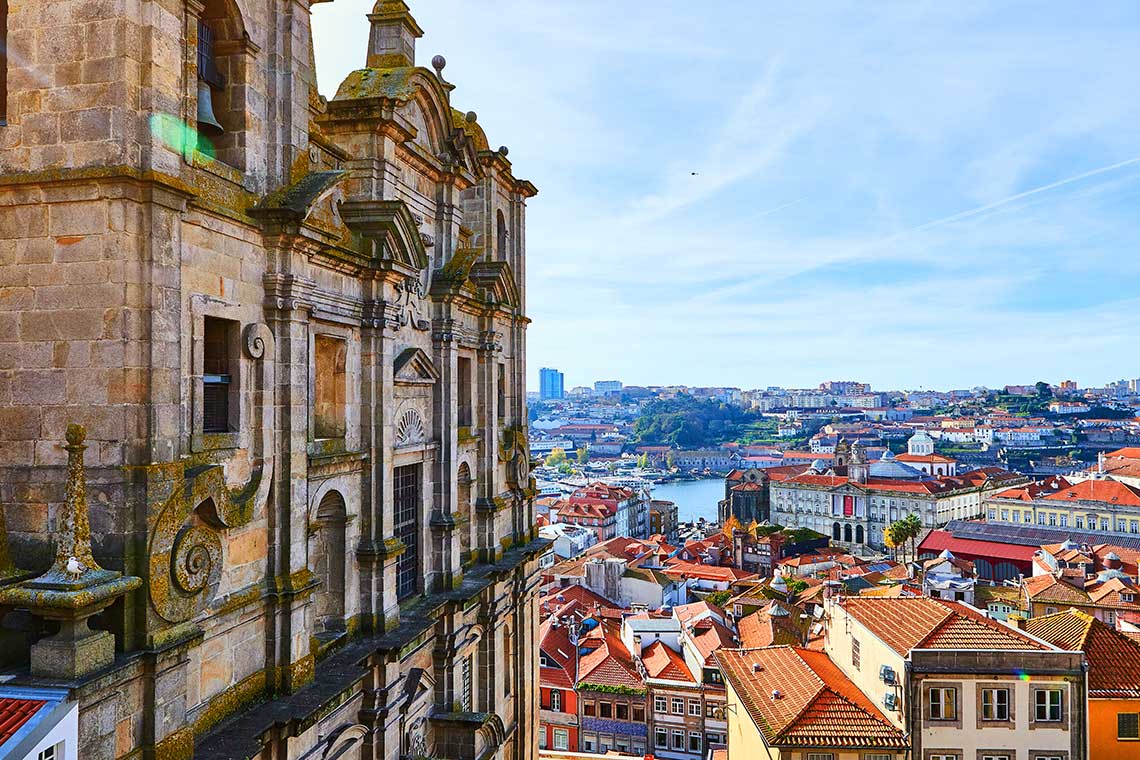 Key Industries
Portugal entered the EU Community in 1986. Since then, its economy has grown.
Textiles and footwear are some of Portugal's essential industries. Its natural resources include fish, oak, ore, copper, farmland, and tidal energy. Also, agriculture occupies more than half of the country. The north produces sheep, cattle, goats, pigs, poultry, potatoes, tomatoes, olives, and grapes, but the south has vast fields of grain and olive trees.
Neighborhood
The capital of Portugal, Lisbon, is the western edge city in continental Europe, covering almost 40 sq miles. It is the most prosperous city in the country. It offers a range of sights for visitors, beaches, museums, and spots for a tour. This city in south Portugal is the center of the Algarve region. It's known for its climate, beaches, and appeal as a holiday destination for all visitors.
Trends
Portugal's primary sport is football. Its team finished fourth in the 2006 World Cup. The country dedicates three daily journals to football.
Salted cod is part of the Portuguese diet, and has been for years. It must be the starting point in any discussion about Portuguese food. It has several seafood options as well. Some of the more popular ones are lobster, sardines, octopus, shrimp, dorado, eel, and robalo. Pork, particularly suckling pig (roasted), as well as goat, are also in demand. For some regions, so are the game meats. People with milder tastes often go for turkey, beef, and chicken. Eggs and cheese, whether from goats, cows, or sheep, are staples. The pastel de nata, a custard delight, is the national snack, and rice pudding with cinnamon topping is a popular dessert.
The Portuguese love coffee. The neighborhood cafés start filling up from early in the morning and go till late at night. The patrons meet at various hours of the day and night to talk, read the paper, watch the television, and visit neighbors. These cafes are magnets for people who want to watch major sporting events together.
Benefits and Strengths in the Market
Tax breaks for investors became essential due to the financial crisis back in 2008. Presently, the government has many incentives to encourage investment in foreign markets, while also promoting long-term growth and profits. Portugal has proposed several new tax benefits. It is also trying to come up with ways to reduce foreign double taxation.
Consumer Base
Many Portuguese citizens' buying habits have changed. This change started as a result of the economic crisis of 2008 and has continued into recent times as people have become more price aware and seek out the best price and discounts. And they tend to look for promos rather than paying full price for goods. They also shop more but for less money. This trend is now prevalent among Portuguese consumers. Many of them are the most promotional end-users in Europe. When it comes to buying food, more than two-thirds of shoppers in Portugal regard price as the most critical metric.
Reasons to Grow Your Business in the Market
Companies from the United States can gain entry to the EU by conducting business in Portugal. Like those of all other EU members, the country's ports and borders are open to free trade with other members. The EU is a top global market.
Portugal offers many benefits such as 300 days of sunshine in the south and cheap food and asset prices. It also provides a safe environment. Of the 190 countries recognized by the World Bank, Portugal rates in the first quartile in ease of doing business. This position signifies a favorable climate for business success.
With so many gains, Portugal is the best place to start a business in this region of the world.
About Market Research in Portugal
It is vital to conduct quantitative, qualitative, and strategy research. Focus groups can reveal the actual customer's points of view and opinions. Investors should survey potential customers to ensure entry approval. The method of entering the market in Portugal is like that of many other nations. Although Market Research such as Surveys and Interviews can provide many insights into the market, it is always best to travel to the country. Businesses can make helpful industry contacts during a visit. Besides, immersing yourself in the country can help you to succeed in the market.