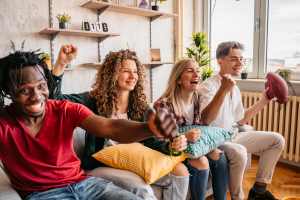 SIS Research is conducting a compensated in-person interview in Spanish in NYC.
We are providing a $75 Tango eGift Card if you qualify, are selected and successfully complete an approximately 60 minute in-person NYC test session in Spanish.
We are interested in understanding reactions to a Sports TV program in Spanish.  Fluency in Spanish is required, and the interview would be conducted in Spanish.  The research would assess your visual, emotional, and cognitive responses to the content you will view. If you qualify and were selected, during the testing session you would wear a small cap that measures brain activity or "brain waves." The caps do not generate any electricity, are completely safe and have no effect on the wearer. Your identity as well as any provided information will remain anonymous unless you give written permission waiving this right. The interview is for research purposes only and is conducted on behalf of a large global firm.  In-depth covid safety measures are observed.
If you're interested, we first would like to see if this study is a fit. Please take the pre-screening survey below to be considered.  If the study is a match, we will get in contact.
https://www.surveymonkey.com/r/Q6XN2FM
Create your own user feedback survey