Paid Focus Groups Online | Participate in Market Research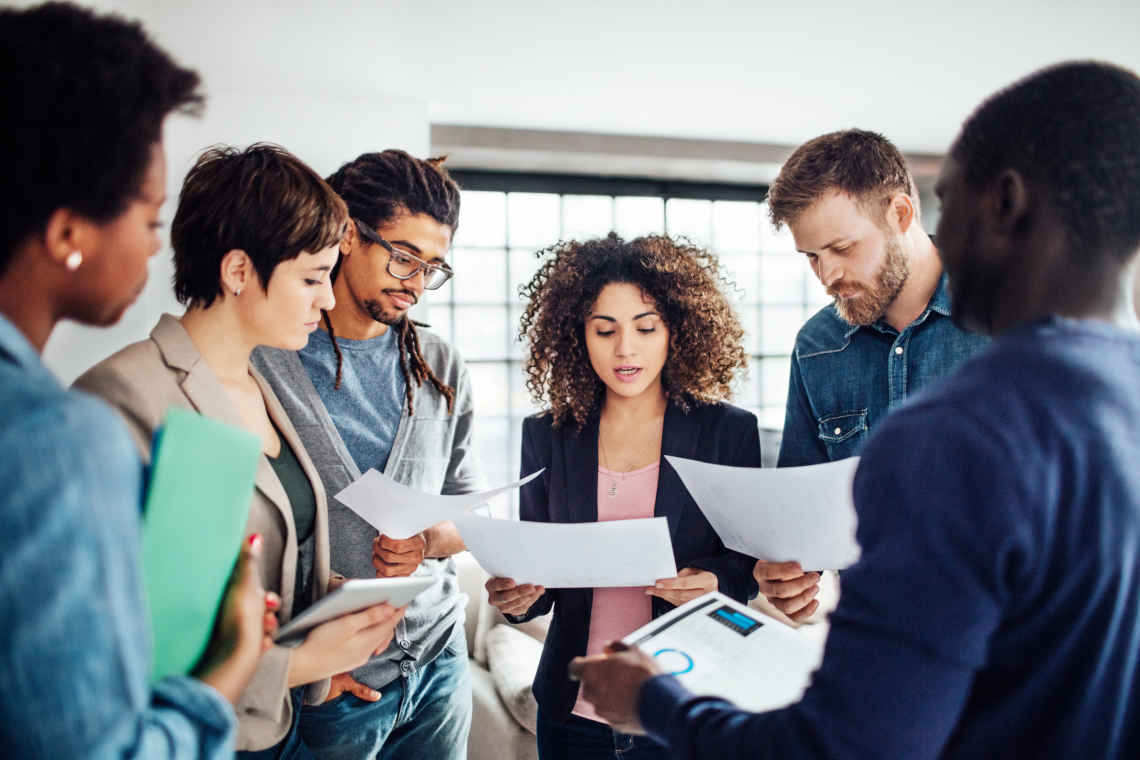 Paid online focus groups are particular types of meetings. They involve people selected to take part in a moderated conversation. These conversations are to extract consumer insights, and they center around a specific theme or area of interest. Online Focus Groups can take place in the non-threatening confines of participants' homes. A focus group lets people interact and influence each other during the conversation.
How do Online Focus Groups Work?
Firms conduct paid online focus groups using conference calls. They also use web-based meeting technology such as Zoom and GoToMeeting. In many ways, they're like traditional focus groups, except that the participants are not in one room. The firm enlists participants, sets a time for the meeting, and prepares a moderators' guide. The client can listen to the focus group on a muted phone line.
A Focus Group is an interaction of individuals. It's driven by a moderator; whose job is to gain information on the specific research topic. The moderator conducts in-depth interviews with participants. These participants often have the option to remain anonymous. People can take part on a global scale since all that's needed is a Wi-Fi connection. The best paid online Focus Groups save companies tons of money.
Do You Get Paid to Do a Focus Group?
Participants in Focus Groups can make about $100 to $200 per survey. Some surveys pay even more, depending on the brand. Are you interested in signing up? Market Research companies often have focus groups going on at different times. The best way to know if an online Focus Group is looking for participants is to sign up with a Market Research firm. You can sign up with SIS International Research here.
Focus Group meetings last about an hour or two. The amount you receive will depend on the time you've spent. Most companies pay you in cash, gift cards, or prepaid debit cards that you can use as you please. Others use PayPal or checks. Make sure to know how you'll get paid, and how much, before you sign up.
Are Paid Focus Groups Legitimate?
Scammers and thieves lurk in the paid online Focus Group arena, like anywhere else. These cyber bandits are always prepared to exploit unsuspecting people. Nowadays, legitimate companies are drowning out the scams. Yet, the scams still exist. There are two types of scam sites:
Sites that pitch other products and services
Sites that make you pay to get listed as a Focus Group participant.
That said, most paid online Focus Groups are legitimate. You can participate in online discussions and do everything from the comfort of your home. A Focus Group is the ultimate side hustle. It pays you for your views, and you get a distinct feeling that you're making a difference. Your voice is essential, and the companies use your input. Thus, you can influence the products that are coming to store shelves.
How Do I Join a Focus Group and Get Paid?
SIS International works with companies all over the world. Many of these companies need Focus Group participants. Visit www.sisinternational.com and click the "Participate" link. A list of current and upcoming surveys is on the right side of the page. Click on the ones that interest you and follow the instructions to sign up. In most cases, you will need to do a pre-screener test.
Market Research companies look for different demographics. Thus, you will not qualify to join every Focus Group. For example, are you a parent of teenagers? Then, you will not be eligible for a Focus Group discussing the merits of infant formula. That is why you have to fill out the pre-screener before being selected to join the group. Would you like to join a Focus Group? Click here to sign up with SIS International Research.
Contact us for your next Market Research Project.