SIS International Research appoints Anita Meng as China Country Manager based in Shanghai
Anita will be responsible for client servicing in the Asia Pacific region.   The appointment strengthens the SIS Asia Pacific team, SIS Strategy Unit and Fieldwork capabilities.
Anita's role will include client servicing and operations in China, East Asia and Asia Pacific.  She is also moderator for Consumer, Healthcare and B2B studies.  Anita is fluent in English and Mandarin, and  conversant in Japanese.  She has lived in China and the US.
She is a globally minded, experienced professional helping businesses grow and identify optimal "go-to-market" strategies.  She is a strategic professional bringing special expertise on China / Asia market entry strategy.
Anita spent over a year in the New York City office where she built a team.  She is skilled in Qualitative, Quantitative and Strategy research.
Anita received an MBA in Marketing & Management Consulting from the State University of New York at Buffalo and a Bachelor's degree from the Shanghai Finance University. She held previous consulting positions at Comexposium Shanghai, Business Connect China, and United Business Media China.
She brings extensive experience in conducting strategic Business-to-Business (B2B) market analysis in China, particularly in the Pharmaceuticals, Healthcare, Home Security, Energy and Industrial industries.  She further strengthens SIS International's renowned B2B Strategy Research team with expertise in Market Entry and Competitive Intelligence. She has also conducted numerous projects focused on Executive Interviewing, Market Intelligence (CI) gathering, and Market Entry analysis to help clients overseas understand how to penetrate the Chinese market.
In Asia Pacific, SIS provides full-service Market Research, Fieldwork, Data Collection, Market Intelligence, Competitive Analysis, Market Entry & Opportunity Research, Strategy Research and Market Assessments.  The SIS International Asia Pacific team serves Consumer, B2B, Industrial, Automotive and Healthcare industries.  Key specialties include Focus Groups, Consumer Attitude and Behavior studies, Food and Beverage studies, Tourism Research, B2B Market Research, and Market Opportunity & Entry Studies.
Anita Meng, China Country Manager, stated, "I am very pleased to expand my role at SIS as China Country Manager.  Our resources, experience and global team allow us to efficiently conduct Qualitative Fieldwork, Quantitative Data Collection and Strategy Market Research in the heart of Asia."
Ruth Stanat, President of SIS International Research, stated, "Anita brings tremendous value to our clients by applying our best practices to the China market.  She is skilled at providing optimal methodologies, rapid responsiveness and efficient fieldwork techniques for our clients' competitive advantage.   Her global background and communication skills make her a 'go-to' for market research fieldwork, data collection and strategy research in China and Asia."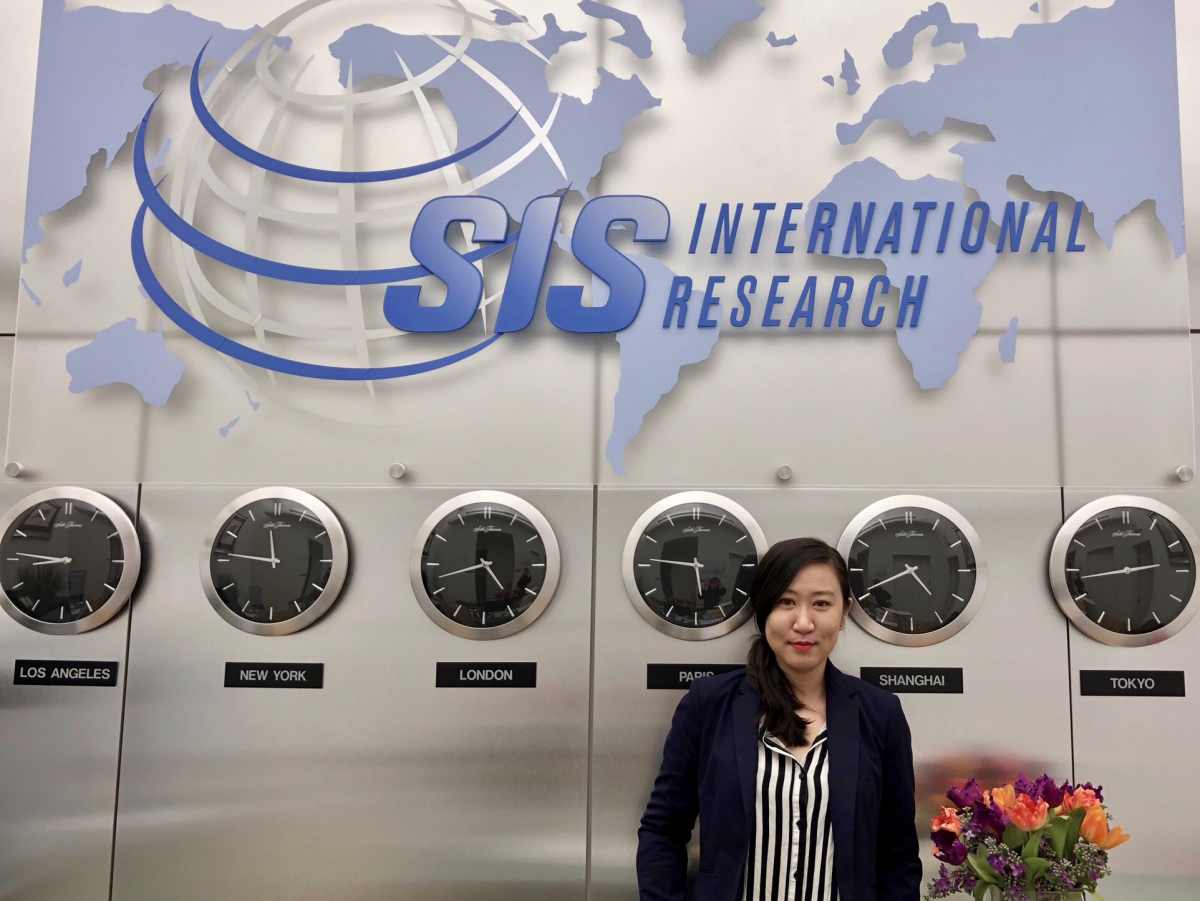 About SIS International Research Inc.
SIS International Research is a leading global full-service Market Research & Strategic Market Intelligence firm providing comprehensive market research solutions in China, Asia, the Americas, Europe and worldwide. The company provides Qualitative Fieldwork, Quantitative Data Collection, Market Intelligence and Market Strategy Research.
Headquartered in New York City and founded in 1984, the company has key offices in London, Frankfurt, Los Angeles, and Shanghai. Our coverage is Nationwide US, Europe, the Middle East, Africa, and Asia and we serve over 50 industries. SIS offers many other innovative products and services for our client's decision-making.
February 6, 2018