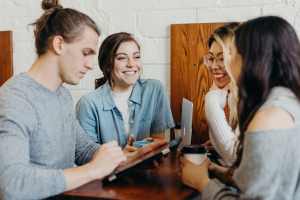 SIS Research is conducting a paired research interview in the UK.
We are providing a £160  total compensation per pair (or £80 per person) if you both qualify, are selected, and complete an approximately 1-hour call with you and a friend.
The research involves recording a phone call between you and a friend of your choice. The topics of the conversation can be general (e.g. Food, Sports, Pets, Travel, etc.). No personal information is needed. The research is confidential and for research purposes only.
If you're interested, we first would like to see if this interview is a fit. Please answer a few short questions in the pre-screening survey below to be considered.
Create your own user feedback survey