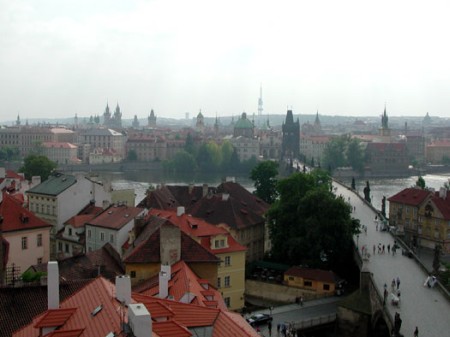 The Czech republic offers a stable, prosperous economy fueled by its exports to EU. The following is a an economic snapshot on this Eastern European country.
Real GDP

: $175.3 billion

Real GDP growth forecast

: 4.7% in 2008, 5.4% in 2009

Slowed by US credit crunch, will begin to expand again
The Czech Future:
Domestic demand will drive economic expansion in 2008
Led by new availability of credit cards, mortgages
In 2009, GDP boost will come mostly from trade (exports)
Unemployment: 6.6% (2007)
Inflation: 2.0% (2007 CPI est.)
Current Account Balance: -$3.8 billion
Currency: The Czech government and the central bank have reached an agreement on measures designed to stem the appreciation of the currency

Median Age
male: 38.2 years
female: 41.6 years
Sex Ratio
under 15 years: 1.06 male(s)/female
15-64 years: 1.01 male(s)/female
65 years and over: 0.65 male(s)/female
Per Capita Income: $24,400

One of Eastern Europe's highest life expectancies
Life expectancy at birth: 79 years
Behind only Germany and Slovenia
Recent News
The Czech cabinet endorsed the first draft of a healthcare reform bill in April 2008.
Economic Trends
The Restructuring of Czech firms allows for more US FDI
Rapid growth in use of cell phones
Privatization of telecommunications was slow starting
Financial Sector not exposed to int'l credit crunch
Czech Komercni Bank not affected by parent SocGen scandal
EU funds bolstering the Czech economy
Economic structure
58% occupations in services sector
Sale of CZK150bn in state-owned firms
Tourism
5% growth in 2005 has slowed to 1%
Automotive
2008 opening of Hyundai plant
Industry to double from 2005 to 2011