B2B Market Research – Why do Businesses Need B2B Market Research?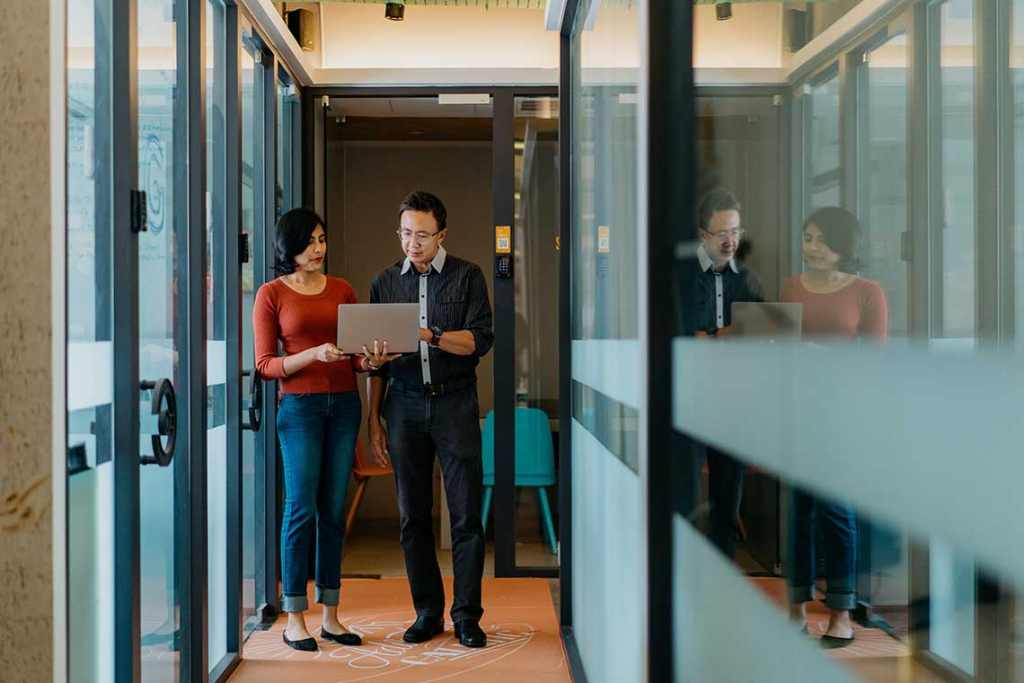 The business-to-business market differs in significant ways from business-to-consumer research. B2B market research, therefore, requires a unique methodology. Products are traded differently, and there are also dissimilarities in the relationships that exist. These differences are the source of many challenges to B2B market research companies.
Business to business marketing involves the sale of one company's product or service to another company. B2B marketing methods are implemented uniquely but rely on the same fundamental principles as consumer marketing. The B2B market surpasses the consumer market in dollar value and is the largest of all the markets.
B2B buyers are behaving differently nowadays, and this is part of the reason why B2B market research is necessary. Prospective buyers use the World Wide Web to educate themselves, to check out the experiences of other customers, and to narrow down their lists of potential suppliers. They are more objective and knowledgeable than ever before.
B2B companies require solid market research because it tells them who their customers are, and why they purchase their products. It also helps them to figure out metrics such as the cost per acquisition of a client, and it gives a clearer understanding of what the market wants in a product or service. Market research helps companies to gain valuable information about economic shifts, competitors, current market trends, demographics, and the spending behaviors of customers.
B2B market research also helps businesses to identify new development opportunities and threats in good time. It can also help companies to uncover their unique selling proposition (USP). B2B market research companies exist to ensure that businesses pass the "3D" test:
Desirability: A product or service must be desirable, or the market will not create demand for it.
Distinct: Consumers should able to tell the company's product offerings apart from those of other players in the market
Defensible: B2B market research companies must be able to prove their business claims, and back them up with good evidence.
Value Chain in B2B Market Research
To explain this type of research, it's useful to think about the value chain affecting the production of a simple pair of pants. Before consumers can select a pair of pants off the rack, those pants must go through an elaborate value chain starting with the production of cotton or some other fabric. This material must then be woven into cloth and then sewn into a garment, and then packed and distributed to the store.
B2B market research helps companies to define their markets, measure the shifting needs of their consumers, and gain competitive intelligence. Research and analysis help businesses with their decision-making and strategic thinking. B2B market research companies deliver the business-to-business info required to boost profits in existing and new/developing markets.
B2B Market Research Tools
Some of the tools that B2B market research companies use are:
Interviews: great for delivering comprehensive, in-depth info that other tools just cannot equal, and a tried and true approach to conducting B2B market research across a broad diversity of industries. Business owners should note that fewer interviews are necessary for B2B companies when compared to B2C companies, due to the limited number of buyers in the former market.
Email surveys: B2B market research companies usually have extensive email lists, which they can survey to glean valuable information about the value chain mentioned earlier, and other aspects of the product delivery system.
Qualitative/quantitative research: the complexity of B2B markets means that they must often use multiple research methods in conjunction. "Tele-depth" interviews are standard since they take less time and effort than face-to-face meetings.
Research may not fill all the gaps in a company's knowledge, particularly if that company has tight budget constraints. On the other hand, well-designed, thorough B2B market research plans can help companies make better business decisions. It helps determine whether or not there is a viable market for the goods and services provided by a B2B company, empowering the company to find ways to refine their offerings to meet the needs of their customers.