Bank Data Analytics Market Research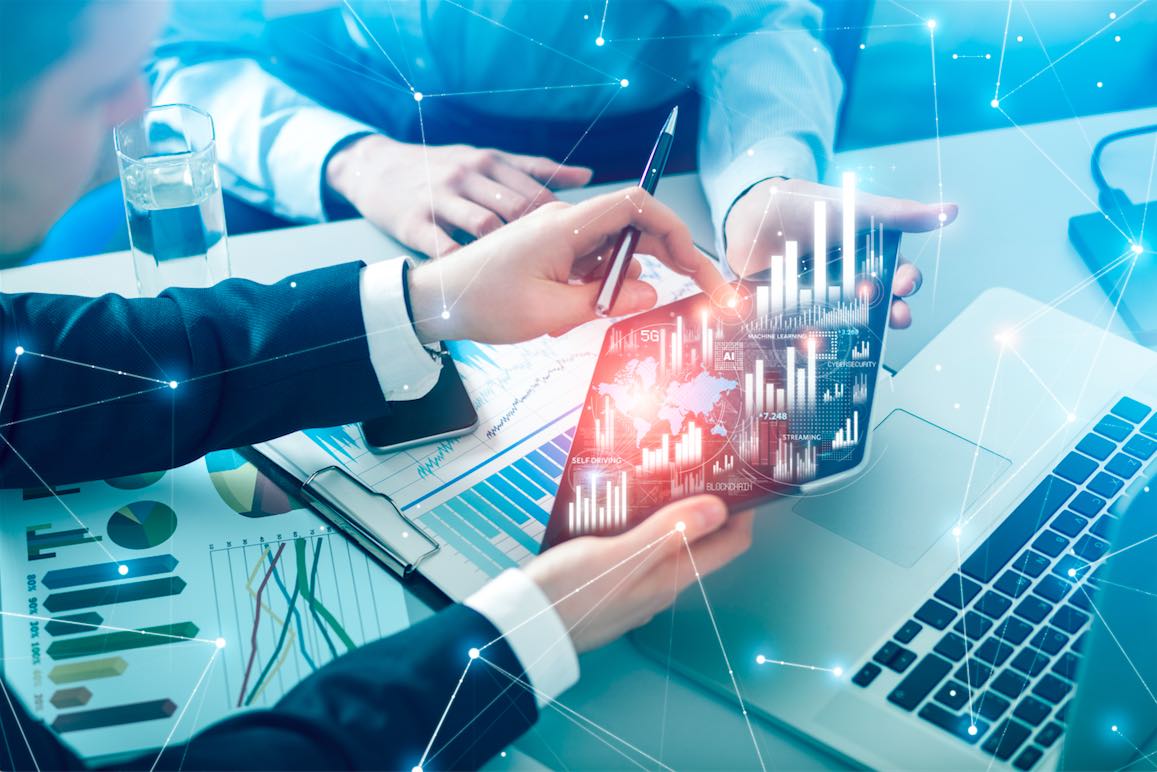 Data Analytics plays a significant role in Banking.
Gaining the top position in the banking sector is not an easy task in today's competitive world. Executives need a better understanding of banking details and current status. It plays a significant role in lifting the bank's position to top. Banks can use a data analytics program to order and examine customer details. Such a program shows deposits and other transactions. It's an excellent tool for customer retention and compliance.
Banking experts often ask how they can achieve a leading position in the sector. The best way is to promote banking to a targeted group or audience. Data analytics can help members to identify the targeted group from the list. It can act as an integrated solution to meet the needs of banking sector. It informs targeted groups via messages and email options.
Customer Satisfaction
Customer Satisfaction holds a prominent place in achieving excellent results in business. It helps in retaining existing customers. It also attracts new ones. Banks generally inform customers about the details of the latest offers and other exciting deals. They do so through emails and messages.
Any time support is one of the best advantages of today's banking sector. The majority of the leading banking sectors now have 24/7 customer support. It can increase the number of customers and investors in the banking field.
The monitoring of phone numbers and tracking codes is critical. It helps bankers to get the details about transactions and other banking details. The use of a data analytics program in the banking sector can reduce labor costs. It assures instant access to customer details and reduces the risk of time loss and money loss. Delays in banking transactions can cause the bank to lose customers. Banks can prevent customer loss by using data analytics.
Machine Learning
Machine learning in banking is essential. It helps bankers to get the best results in today's marketing world. At present, there are many online services available across the globe. These services provide training in machine learning. How do we use data science in banking? By using the right software programs. Artificial Intelligence or AI is one of the best tools to promote banking sectors.
Customer Retention
Customer retention in the bank holds a prominent place in uplifting its value. Data analytics can help banks to manage customer acquisition cost. Even better, it does so in an effective manner. Customer segmentation is critical. It provides the details of new offers and other exciting sales. Artificial intelligence helps bank marketers to pick the targeted group or audience, which extends customer lifetime value dramatically.
Artificial Intelligence
Finding new sources of growth is very important to boost profits. Your bank will need AI tools to for your search. It can also benefit from our expertise here at SIS International.
Data Modeling
The shift from traditional to digital bank services call for new techniques. For example, at SIS International, we use data modeling. This technique documents software and business system design. Financial institutions can move faster and smarter with real-time data, since it improves customer experience, boosts financial performance, and manages risk. It's also useful for developing an HR Talent Strategy with Data Scientists.
About Bank Data Analytics Market Research
Having data is not enough by itself. Banks need data quality controls. These controls ensure that the information they have is accessible and trustworthy. In that way, they can remain competitive and compliant. They also need to know that they're getting a decent Return on Assets (ROA) and Return on Equity (ROE).
SIS International provides the following solutions:
Data Visualization

Statistical Consulting

Regression analysis

Conjoint analysis

Predictive Analytics

ANOVA

Montecarlo Analysis

Data Modeling

General Statistics package

Box-Analysis

Confidence Intervals

Outliers Analysis

Distribution, Skewness & Kurtosis analysis

Alpha, F-stat, p-value, etc.

ROA & ROE Analysis

De-seasonalized analysis