TV, Movie, and Film Market Research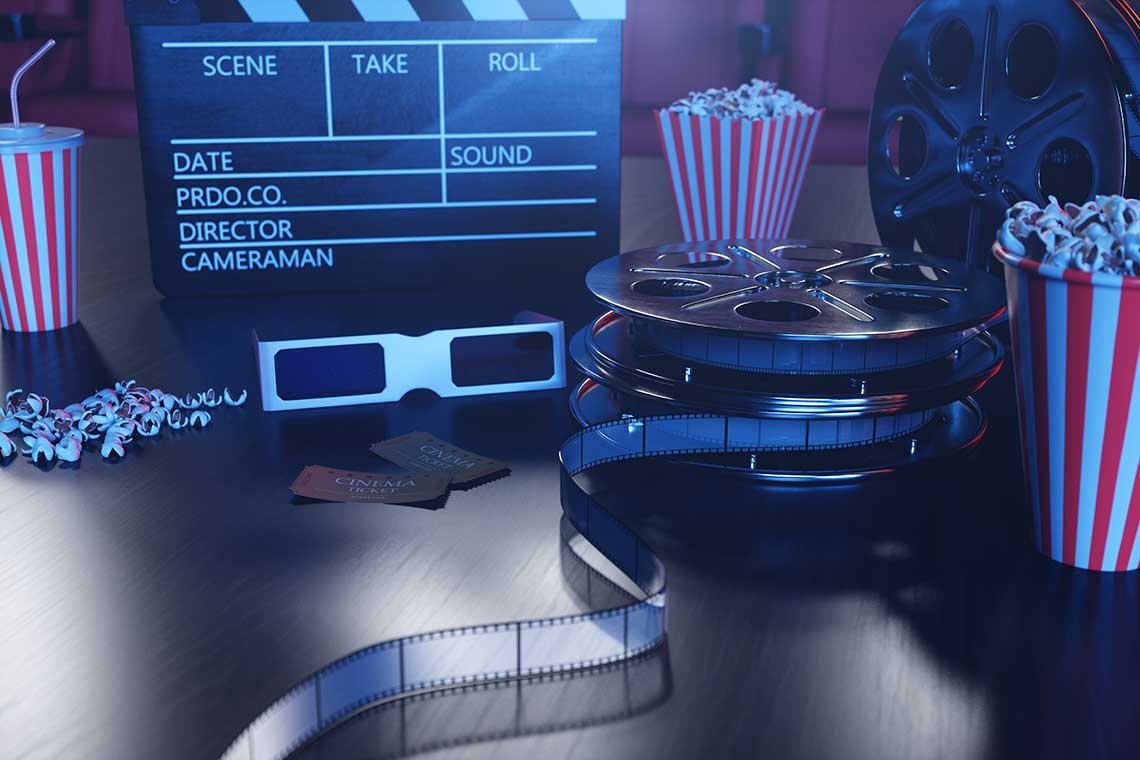 Television, also called TV, is one of the best-known telecommunication mediums. Broadcasting networks use it to bring across moving images in either black and white or color with sound. Television came about with the teamwork of many individuals in the early 20th century. The first-ever television had a completely different setup from what we know today. Over the years, TV has grown and has also become a top source of entertainment.
Films and movies are pretty much the same things. They are both moving pictures and photoplay, and both display the image of a creator's visual art. They express stories and communicate ideas—also feelings, beauty, or even the atmosphere through video footage.
Why is TV, Movie, and Film Market Research Important?
These three forms of entertainment have a great hold on today's social change as they can teach onlookers about things outside their view and inspire empathy. Movies and shows have proven to have a powerful impact on people. It could be a combination of images, music, and dialogue. Then there's the lighting, sound, and special effects. These devices bring out deep feelings and even help us with our current situation to better understand the people around us. They also give us a better grasp of society and culture.
Films are artifacts created by different cultures. It is a vital medium as it provides entertainment and historical value. It is often visual documentation of a moment in history.
Key Job Titles
There are several job positions in this industry that a person can fill. Many people have a passion for this industry but don't know which job is best for them. Following are some examples of positions in the TV, Movie, and Film industry:
Film Producer
Director of Photography
Film Director
Film Editor
Runner
Lighting technician
Camera Operator
Location manager
Video Editor
Sound technician
Production assistant
The list goes on and on. Yet, there are even temporary jobs available based on what the production company is doing.
Why do Businesses need TV, Movies, and Film Market Research?
Many businesses use TV and movies as a form of entertainment. Movies keep restless customers busy while in stores shopping. Or they can even look at a movie while eating in fast-food restaurants. Any company can use TV, movies, and films to promote their business. For example, a TV feature can save a failing business and draw in new customers and investors the same way. The TV industry is also a great way to advertise a business. Putting up short ads and even creating jingles is a great way to put a company out there in the market.
The market helps businesses pinpoint their goals and set better a plan to meet them. Market Research enables you to make critical business decisions and secure investment and funding. It also helps in determining new business opportunities and even avoiding business failure. TV, Movie, and Film companies need to do market research to know when to release their work and how to promote it. Market research enables these companies to create the best strategy for their creative pursuits.
Key Success Factors
Movies and filmmaking have come a long way since their creation. Technology is improving. It has led to the invention of devices such as televisions and also the advent of streaming services. People no longer want to spend time sitting in a theatre because of these advancements. Nor do they want to pay for tickets to watch a movie. Now it is only a few mouse clicks away. Also, movies and films are now making even more money. Streaming services make it possible for even more people to see new movie releases.
The TV industry is also rising in the market as new, high-tech models of televisions are being made. Even more TV shows are being produced, keeping viewers on edge and entertained.
About TV, Movie, and Film Market Research
The entertainment sector continues to grow every day. Many companies are seeing this and are looking to expand. Yet, some people do not know where to start. That's why market research providers exist. They arrange Focus Groups, Interviews, and Surveys. They can also conduct Strategic, Qualitative and Quantitative Research for your company. It's an excellent place to start if you need to research the TV, Movie, and Film market.
Contact us for your next Market Research Project.