LNG Market Research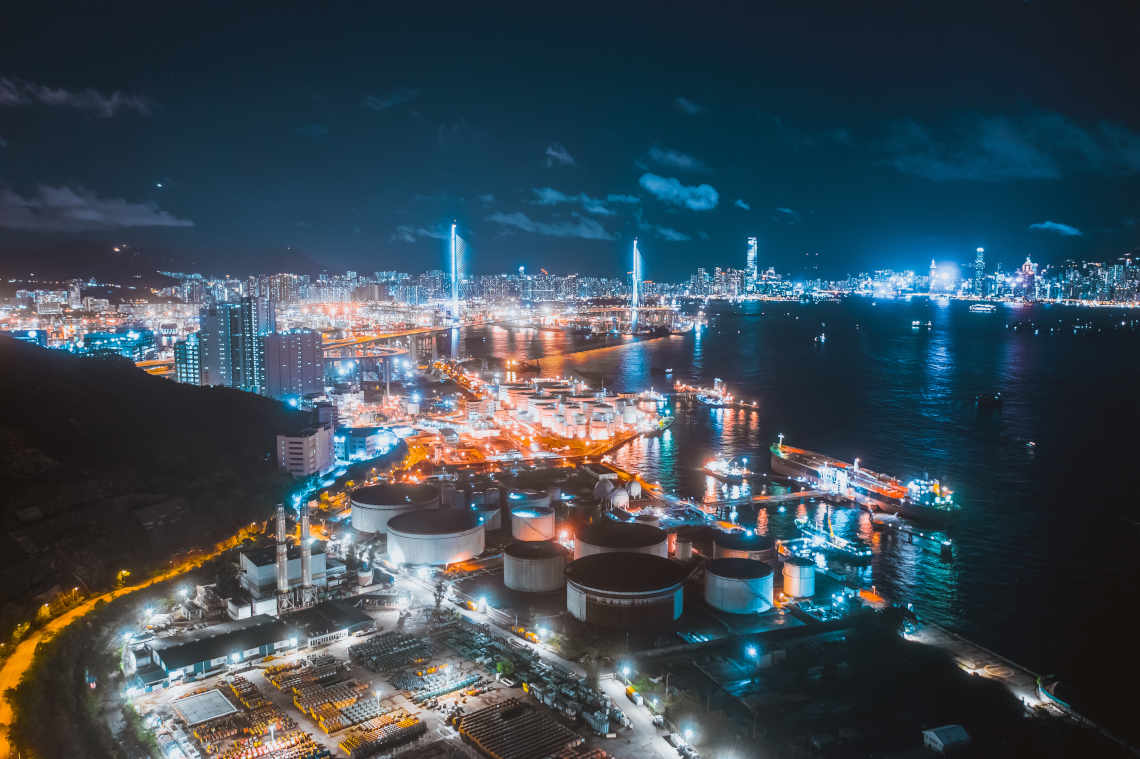 As Liquefied Natural Gas (LNG) is becoming increasingly popular due to its environmental advantages and cost-efficiency, its worldwide demand has been rising exponentially. Thus, examining the LNG market through in-depth research serves as a pivotal aspect of this industry.
By delving into current trends and potential future challenges within the LNG sector, companies can ensure that their decisions are accurate and minimize risks at the same time.
What is LNG market research?
With LNG market research, companies can gain a greater understanding of data regarding its size, consumer demand and supply dynamics, pricing patterns, regulations, technological advancements, industry trends, and prospects. This type of research also allows more accurate predictions of future growth opportunities within this rapidly evolving industry.
Moreover, investment, growth, and strategic planning are all bolstered when businesses and investors have access to reliable LNG market research – and now that LNG has become increasingly valuable as an energy resource due to its environmentally friendly combustion and diverse uses, it is expected that the industry will experience continuous growth and development.
Overview of the LNG market
LNG is an exceptional type of natural gas that has been cooled to a liquid state for effortless storage and transportation. It is odorless, colorless, non-corrosive, and non-toxic – making it not only cost-effective, but also much more eco-friendly compared to other fossil fuels.
The global demand for LNG has significantly risen over the years due to numerous motivations such as environmentally conscious government regulations, improved energy security worldwide, and its increasing use as a fuel source in vehicles around the world.
Therefore, the LNG industry has witnessed a drastic transformation with more nations entering into the import and export of LNG along with the emergence of state-of-the-art technologies that facilitate its production, transportation, and storage.
However, the market is intensely competitive as a small group of giants dominates the industry while other smaller players strive to make their mark. Some major players in the LNG market include:
Royal Dutch Shell
Chevron Corporation
ExxonMobil Corporation
Total S.A.
BP plc
ConocoPhillips
PetroChina Company Limited
Gazprom
Current trends of LNG market research
Increasing demand for LNG: Demand for LNG has been progressively on the rise and market research forecasts this trend to continue into the foreseeable future. This is due to natural gas's increasing popularity as a clean energy source, along with Asia-Pacific countries' growing appetite for LNG.
Technological advancements: Recent technological breakthroughs in liquefaction, transportation, and regasification have fueled the booming LNG industry. To further capitalize on this growth trend, LNG market research is focusing on uncovering cutting-edge technologies that could enhance efficiency across the entire value chain of LNG.
Growing investments: Investment in the LNG market from the public and private sectors continues to grow as research reveals lucrative opportunities.
The emergence of new suppliers: The LNG industry has welcomed new participants, creating a dynamic competitive landscape and altering international trade dynamics. LNG market research has revealed these novel developments, uncovering unprecedented opportunities for the sector.
Benefits and opportunities of LNG market research
There are several opportunities, including:
Emerging markets: As the demand for natural gas continues to surge, LNG is becoming more indispensable in emerging markets such as Asia-Pacific and Africa. This presents an immense opportunity for businesses to expand their reach and make strategic investments in these regions.
Technological advancements: By taking advantage of the ever-advancing LNG technologies, companies can give themselves a leg up on the competition by investing in research and development. This gives them an opportunity to stay ahead of others in the industry with new innovations for production, storage, and transportation.
Growing demand for small-scale LNG: As the need for small-scale LNG grows, particularly in transportation industries, innovative enterprises have an incredible chance to explore new markets and introduce creative solutions for producing and delivering this liquefied natural gas.
Environmental regulations: As more and more attention is being placed on decreasing carbon emissions, the requirement for cleaner fuels like natural gas is projected to surge. This presents an incredible opportunity for businesses to produce and advertise their LNG products as a greener choice when compared with other fossil fuels.
Infrastructure development: Investing in LNG infrastructure such as terminals and pipelines is a key to unlocking the potential of this burgeoning industry. This presents businesses with an opportunity to expand their operations into lucrative new markets while investing in necessary developments.
Challenges in LNG market research
Geopolitical risks: Disruptive political unrest, contentious trade negotiations, and regulatory modifications can all have an adverse effect on the LNG industry's supply chain operations, pricing volatility, and consumer demand.
Price volatility: The cost of LNG is volatile due to a number of factors that include changes in supply and demand, energy policies, macroeconomic conditions, and more.
High capital costs: Developing infrastructure for LNG is a significant financial undertaking, which makes it difficult for small companies to break into the industry.
Environmental concerns: As environmental concerns become increasingly important, researchers must bear in mind the impact of regulations, carbon emissions, and sustainability practices when studying the LNG industry.
Future outlook
The outlook of the LNG market is bright as the demand for it keeps rising. As consumers become more aware of their carbon footprint and its effect on global climate change, natural gas has become a common fuel option for power plants, heating requirements, and transportation industries due to its relatively low emissions compared with other fossil fuels.
Thus, investing in LNG is a smart move as its demand is high. Companies involved in constructing, maintaining, producing, and distributing liquefaction plants, storage facilities, and transportation vessels stand to reap incredible long-term benefits from this surge in requirements.
However, despite the many opportunities for growth that LNG offers, there are still several challenges associated with its development. These obstacles include the large-scale capital investment needed to construct infrastructure, price instability of natural gas resources, and safety concerns about potential environmental consequences that will create uncertainty in the coming years.
SIS International offers Quantitative, Qualitative, and Strategy Research. We provide data, tools, strategies, reports, and insights for decision-making. We conduct interviews, surveys, focus groups and many other Market Research methods and approaches. Contact us for your next Market Research project.
Contact us for your next Market Research Project.