Insecticide Market Research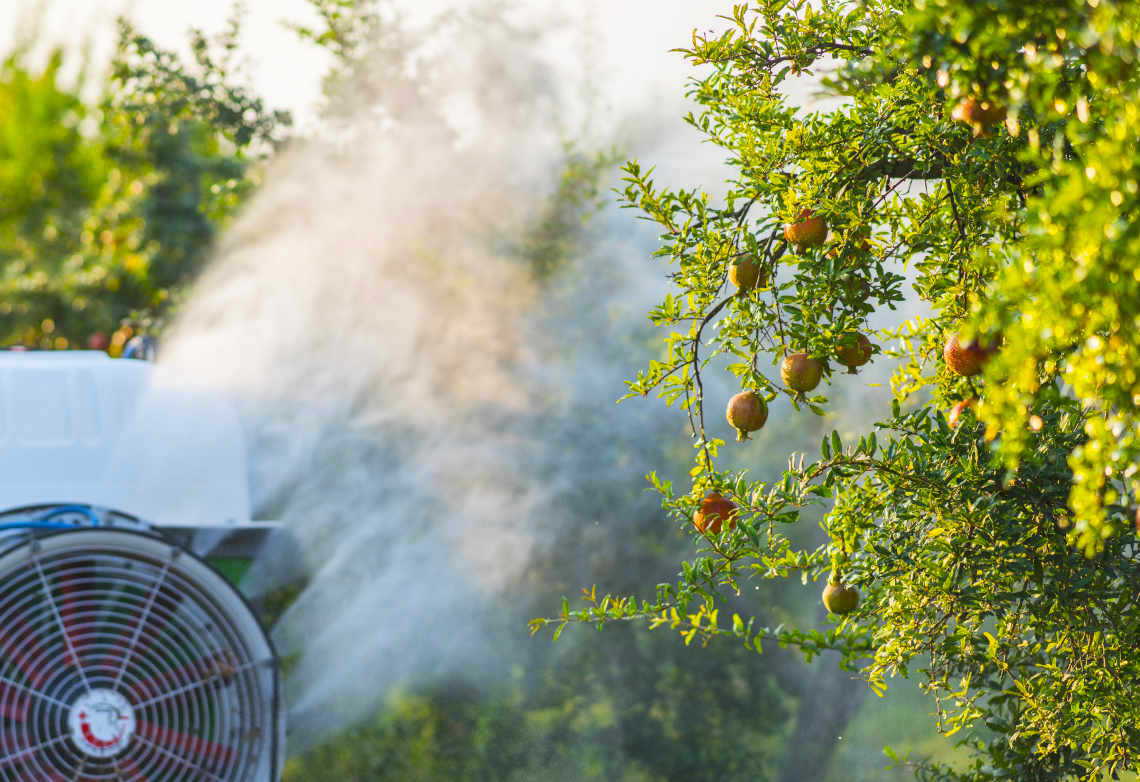 The insecticide industry has experienced an immense expansion in recent years driven by the escalating need to manage insects and pests in agriculture, public health, and households. That is why insecticide market research is critical for recognizing both present trends and potential growth opportunities within this sector. With these insights, companies can create successful strategies that will ensure their success over competitors.
Overview of the insecticide market
Insecticides are chemical compounds used for eliminating or controlling pests and insects – and the international insecticide market is bustling due to the ever-increasing demand from various industries such as agriculture, public health, and households.
The amalgamation of the growing population with a desire to improve crop yields is catalyzing a surge in demand for insecticides worldwide, especially within the agricultural and public health sectors. This tremendous growth is fueled predominantly due to an increased need for food security measures as well as controlling vector-borne illnesses such as dengue fever, malaria, and Zika virus.
However, with meaningful research on this sector, stakeholders can come up with innovative strategies to tackle these matters while still allowing for industry expansion and sustainability.
What is insecticide market research and why is it important?
Insecticide market research can provide invaluable insight to businesses, investors, and policymakers seeking to create sound strategies for entering new markets, expanding existing operations, or fueling growth. It reveals everything from the total size of the industry to its growth rate, segmentation, and key players.
Some key benefits of this type of research are the following:
The global insecticides market is a lucrative industry, and by carrying out in-depth insecticide market research, businesses can gain insights into the key players srstegied, new opportunities in the market, data about customer requirements in different markets, and pricing strategies used by competitors, among others.
Knowing the insecticide market inside and out can help investors and business owners reduce their risk of exposure. By understanding any potential dangers like policy alteration or shifts in customer preferences, they will be well-equipped to develop proactive strategies on how to tackle these issues productively.
By capitalizing on insecticide market research, companies and policymakers can establish regulations that guarantee responsible usage of these materials while preserving the sustainability of our planet in perpetuity.
With insecticide market research, organizations can make smarter decisions regarding product design and development, rates, discounts as well as promotional campaigns.
By performing comprehensive insecticide market research, companies can uncover lucrative new opportunities in unexplored markets and customer needs that have gone unfulfilled. With this data, businesses can create fresh solutions or services tailored specifically for these untapped prospects, enabling them to expand their reach even further.
Companies can utilize insecticide market research to identify and anticipate potential risks, from fluctuating regulations to supply chain disruptions. With a preemptive understanding of these hurdles, organizations are better equipped to craft contingency plans for mitigating any issues that may arise.
Challenges
Conducting research in the insecticide market can be a challenge due to a lack of available data. Many companies are reluctant to share their data or do not have efficient records management systems.
The insecticide industry is heavily regulated, making it difficult to remain up-to-date on the rules in different regions. Companies must stay informed of any modifications and updates if they wish to keep their business competitive while adhering to all laws.
To stay relevant in the insecticide industry, businesses must be cognizant of its ever-changing dynamics. This means staying abreast of technological advancements, customer desires, and new pesticide products available on the market. Although researching these modifications can be a time-consuming and costly endeavor.
Key market trends and drivers
There are several key market trends and drivers that are currently shaping the insecticide market, including:
Growing demand for bio-based insecticides: An increasing number of people are transitioning towards utilizing bio-based insecticides as these options are viewed as less hazardous and more sustainable when compared to classic pesticides.
Increasing prevalence of insect-borne diseases: As insect-borne illnesses like malaria, dengue fever, and Lyme disease arey common worldwide, and the need for reliable insecticides that can effectively manage populations of these dangerous creatures is greater than ever.
Advancements in technology: The insecticide sector is now advancing through the introduction of precision application systems, allowing for more effective and accurate use of the product. This minimizes waste while maximizing effectiveness, providing an innovative method to combat pest issues.
Growing adoption of integrated pest management (IPM) techniques: As IPM techniques become more popular, the need for insecticides that can be used alongside these strategies is increasing. This holistic approach to pest control utilizes multiple methods such as biological control, habitat manipulation, and chemical control.
Increasing demand from emerging markets: As population and urbanization steadily grow in Asia and Africa, the need for insecticides to protect against pests is becoming more urgent. Cities as well as residential areas, are both seeking solutions that can effectively repel or eradicate these unwanted intruders.
Future outlook of insecticide market research
The outlook of the insecticide market is looking positive with global growing demand. Crucial elements propelling this market forward include:
Increased demand for sustainable and environmentally-friendly insecticides: As both consumers and regulators become more aware of environmental safety and human health, the market is increasingly pushing for bio-based and naturally-derived insecticides as well as methods of precise application. This surge in demand will have a positive impact on these products.
Advancements in technology: The insecticide industry is anticipated to capitalize on the most modern technologies, including more accurate application systems, drones, and other instruments that allow for a targeted yet effective deployment of insecticides.
Growing awareness of IPM techniques: As IPM techniques continue to rise in popularity, the insecticide market will shift its attention towards products that are designed for compatibility with biological control methods and other non-chemical approaches. Emphasis on these more sustainable choices is expected to increase significantly in the coming years.
Increasing demand from emerging markets: Urbanization and population growth in Asia, Africa, and Latin America will create continued demand for insecticides in the global market. The emerging markets of these areas are expected to drive growth over the upcoming years as pest control becomes increasingly necessary.
SIS International offers Quantitative, Qualitative, and Strategy Research. We provide data, tools, strategies, reports, and insights for decision-making. We conduct interviews, surveys, focus groups, and many other Market Research methods and approaches. Contact us for your next Market Research project.
Contact us for your next Market Research Project.