Gas Station Market Research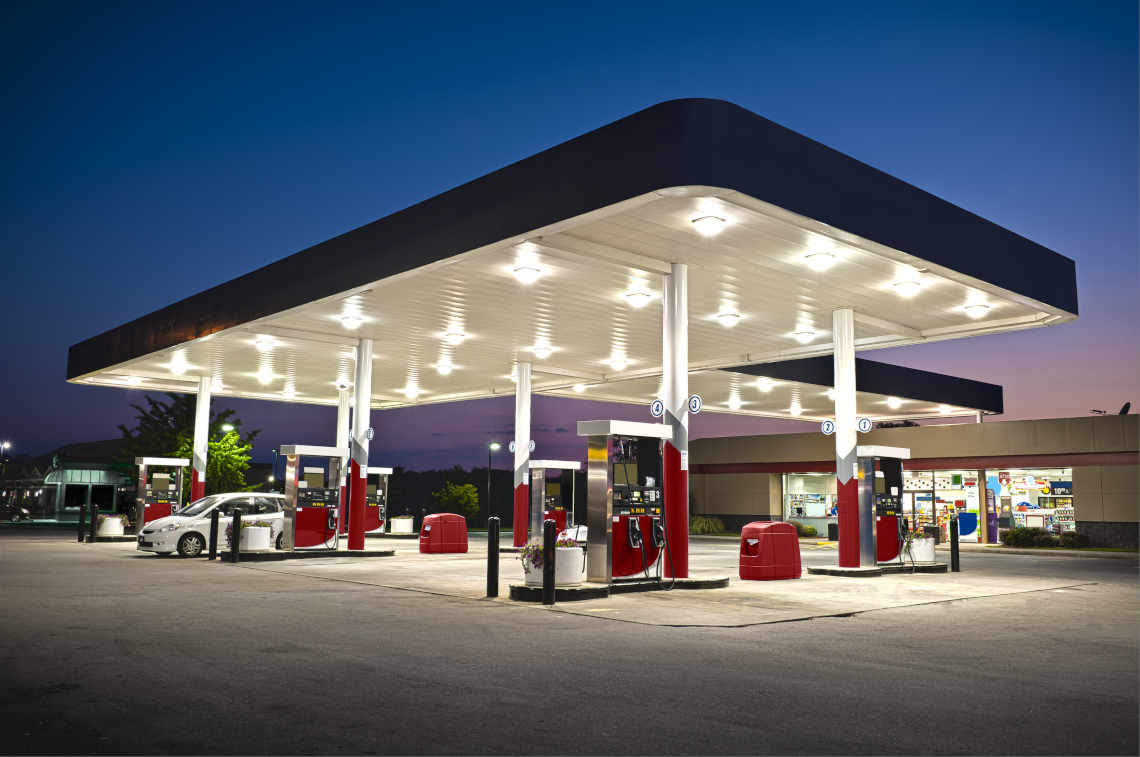 Gas stations must be able to respond quickly to fluctuating market trends or changes in customer demands. Therefore, to remain competitive in this ever-changing landscape, gas station proprietors should prioritize investing in market research that provides useful information about their customers' needs and industry trends.
As a result, gas station market research offers a better comprehension of the importance of understanding this market and identifying growth opportunities.
Gas Station Market Research: Key market trends and Influencers
The gas station industry is influenced by several key trends and factors that shape the competitive landscape and consumer behavior. Identifying and understanding these trends is essential for businesses to make informed decisions and remain competitive.
Below are some of the key market trends and influencers in the gas station industry:
Fuel price fluctuations: The importance of fuel price changes along with those in the worldwide petroleum markets affects gas stations heavily. It affects purchasing decisions or consumption levels alongside general financial performance.
Technological advancements: The emergence of electric vehicles (EVs), hydrogen, and biofuel alternatives are playing a significant role in determining gas station market research.
Changing consumer preferences: Consumer preferences are changing towards eco-friendly fuel alternatives. The key for gasoline retailers in meeting shifting customer requirements lies in conducting regular gas station market research to keep up with these trends.
Environmental concerns and regulations: To meet the demands of new environmental laws, compliance is crucial for operators looking to attract green-minded customers.
Non-fuel revenue streams: By providing car washes and other services like convenience stores and food outlets, gas stations are trying to expand their revenue sources. If properly identified and utilized by gasoline retailers seeking greater returns from their businesses' operations, there exists significant potential within alternative forms of income outside traditional fuel sales.
Shift towards digitalization: The use of mobile applications and implementation of loyalty programs combined with digital marketing tactics has grown within the fuel retail sector owing to advances in technology.
Potential Benefits of Conducting Gas Station Market Research
Gas station market research provides an opportunity for gas station operators to gain insight into the behaviors and requirements of their customers. Through analyzing this data, businesses are able to create effective advertising campaigns aimed at both acquiring new clients and retaining current ones.
Data-driven insights from comprehensive market research allow businesses to make better decisions regarding pricing strategies and product offerings.
To identify areas for differentiation and improvement, gas stations need to understand the competitive landscape, which includes analyzing competitors' strengths and weaknesses. Employing such details helps in creating unparalleled selling points.
By utilizing gas station market research to analyze factors including local competition and demographic information, businesses can determine optimal locations for new gas stations or evaluate the success of current sites.
Non-gasoline-based earnings prospects such as convenience shops and vehicle washing facilities may be discovered by gas station market research.
The process of conducting thorough marketing studies may lead to identifying possible avenues for development such as unsatisfied client needs or new markets. Businesses can boost both their market shares and achieve sustained progress in the future.
Gas station operators may reduce hazards and create tactics for overcoming hurdles by conducting thorough gas station market research that identifies potential dangers and marketplace issues.
Challenges
Influences on the gas station industry include fuel prices and economic conditions along with rapid technological advances.
Dealing with sensitive information like pricing strategies or customer details makes collecting accurate and reliable data a challenge.
Environmental conservation, safety protocols as well as confidentiality policies require strict adherence, and researchers must face the challenge of incorporating these regulations while ensuring compliance.
To remain competitive in the gas station industry, businesses must frequently adapt their strategies. Maintaining a competitive advantage requires tracking competitor activities and marketing strategies despite the challenges and time commitment involved.
Performing detailed market analysis requires considerable allocation of valuable assets like an experienced workforce, time, and capital. Smaller business entities often lack the necessary means required to undertake intensive marketing research.
Quantifying some elements of the gas station industry such as customer satisfaction or brand perception can pose a challenge.
Future Outlook
Influenced by various factors such as evolving consumer preferences and technological advancements along with environmental concerns, the future outlook of gas station market research is expected to undergo significant changes. To understand how gas station market research will evolve in the future it is important to consider these key factors:
Alternative fuels like hydrogen fuel cells and biofuels are becoming more popular due to the rising concern about climate change and air pollution. To comprehend consumer attitudes toward alternative fuels and their adoption, gas station market research is critical.
The incorporation of advanced analytics with the adoption of new technologies like digital payment systems and IoT devices will keep transforming gas stations to improve customer experience and increase revenue generation.
Expanding their convenience store offerings is becoming increasingly common among gas stations to attract customers and generate additional revenue, and gas station market research plays a critical role in identifying both consumer preferences and potential areas for growth.
In the gas station industry where competition is intensifying, it is essential to provide an outstanding customer experience to keep and attract customers.
To reduce their carbon footprint and satisfy the rising need for environmentally friendly goods and services, businesses may emphasize sustainability and environmental impact more in gas station market research in the future. Moreover, comprehensive market research can provide valuable insights into identifying the best practices as well as understanding consumer preferences and potential growth opportunities within this area.
Incentives for alternative fuel vehicles and government regulations and policies such as emission standards and fuel economy requirements can have a significant impact on the gas station market research. To understand the implications of these policies and develop strategies for adapting to the changing regulatory landscape, it will be crucial to conduct regular market research.
The evolution of the gas station industry may result in new business models, including subscription-based fueling services or on-demand fuel delivery, and it is also possible that strategic partnerships with retailers and service providers will become more common. Conducting gas station market research is essential in identifying the viability and potential of these new business models.
About SIS International
SIS International offers Quantitative, Qualitative, and Strategy Research. We provide data, tools, strategies, reports and insights for decision-making. We conduct interviews, surveys, focus groups and many other Market Research methods and approaches. Contact us for your next Market Research project.
Contact us for your next Market Research Project.