Additive Manufacturing Market Research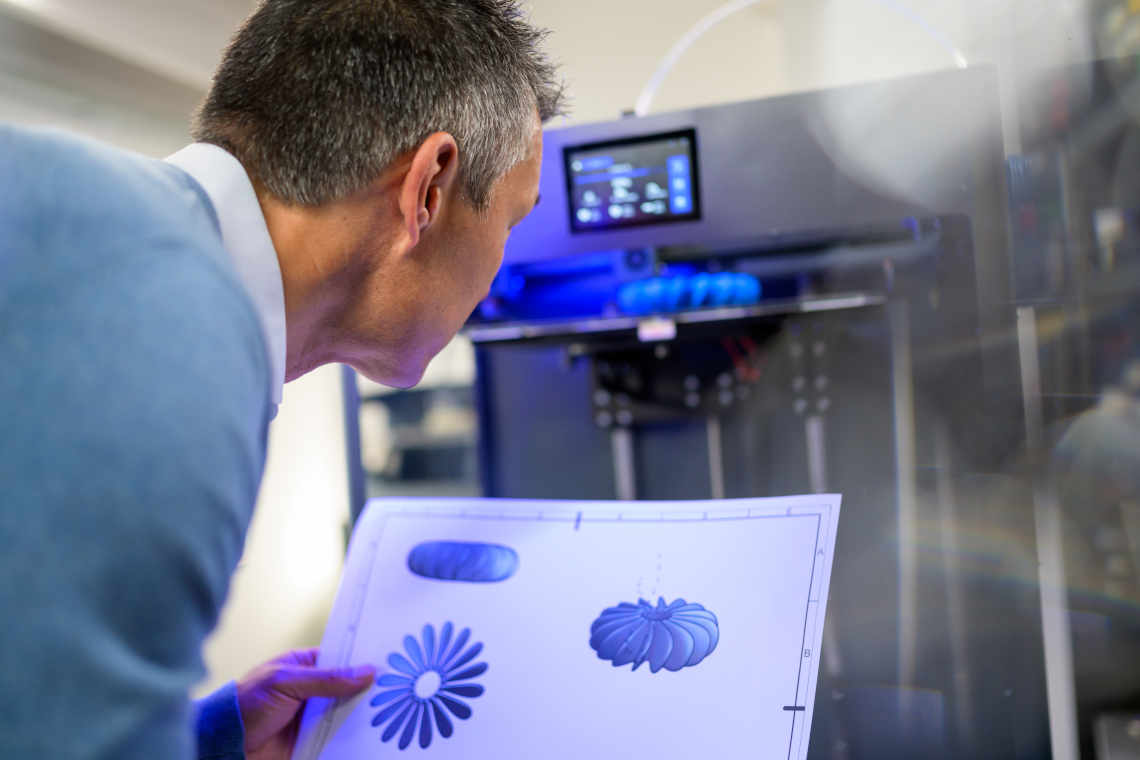 Additive manufacturing (or 3D printing) has grown in popularity as an incredibly versatile and productive fabrication technique. As the demand for this technology continues to rise, it is essential that companies make sure they are conducting thorough market research to recognize new trends and potential openings while staying ahead of their competitors.
For this reason, additive manufacturing market analysis can be a game-changer for several organizations. It offers them in-depth information about the current state of the industry, along with its forthcoming development prospects.
Overview of the additive manufacturing market
As the additive manufacturing market has experienced accelerated growth in the last few years, a variety of industries have sought out its applications. Industries such as aerospace and defense, automotive, healthcare, and consumer products have turned to it for prototyping, tooling production parts, and end-use items.
Today, North America dominates the additive manufacturing market globally, followed closely by Europe and Asia Pacific. The growth in these regions is attributed to generous investments in research and development, and the notable key players present in the industry.
The 3D printing industry is a fiercely competitive field featuring major players such as Stratasys, 3D Systems Corporation, EOS GmbH, and Materialise NV. Therefore, to remain ahead of their competitors, companies are investing heavily in new product launches, strategic partnerships, and mergers and acquisitions.
What is additive manufacturing market research and why is it important?
The purpose of additive manufacturing market research is to offer companies a thorough grasp of not only today's industry scenario but also upcoming growth prospects, helping businesses in making knowledgeable choices, establish effective strategies, and overtake their competitors. This can be achieved through various means such as surveys, interviews, and data analysis; allowing companies from diverse industries to gain valuable data to stand out in the marketplace.
For this reason, it is vital for businesses to stay ahead of the game and expand by conducting thorough additive manufacturing market research. Particularly, these are the main reasons to conduct this type of research:
Identify market opportunities: Analyzing market trends and customer preferences enables companies to anticipate future developments. By uncovering new possibilities, they can create products that match the ever-changing needs of their customers. This is an effective way for them to outshine competitors while ensuring maximum customer satisfaction.
Improve decision-making: With an expanded comprehension of the market, businesses can make informed decisions regarding product design and manufacture, marketing tactics, and investments in future technologies.
Enhance innovation: Through additive manufacturing market research, companies can stay informed of the most up-to-date industry advancements and technological breakthroughs. Organizations can create new products or offer enhanced services, allowing them to remain competitive.
Reduce risk: Market research can help companies identify existing and potential market threats. This reduces the chances of a product or investment failure, keeping your business on track for success.
Stay competitive: Staying ahead of the curve is critical in an industry that changes quickly – and additive manufacturing market research equips companies with the right data about new technologies and developments.
Opportunities in additive manufacturing market research
Identify new applications: By leveraging market research, 3D printing technology has the potential to revolutionize and disrupt various industries and discover new applications and hidden opportunities in untapped markets.
Develop new materials: As the interest in 3D printing keeps increasing, there is a corresponding demand for modern materials that can be used to produce new and innovative products. By conducting extensive additive manufacturing market research, companies can discover new substances tailored for particular applications.
Address challenges: Through comprehensive market research, businesses can recognize issues in their production processes and create solutions to improve production.
Understand consumer behavior: As 3D printing technology becomes more available to the public, additive manufacturing market research can help businesses recognize consumer habits and preferences and uncover new possibilities in the consumer products sector. With data about what customers really need, companies will be empowered to create innovative solutions that meet those demands.
Analyze the competitive landscape: Market research is a must-have tool for any business seeking to make the most of its presence in the additive manufacturing market. It is critical that companies understand their competition, find key players and partnerships, and have strategies ready to outpace them.
Challenges in additive manufacturing market research
Additive manufacturing market research also presents some challenges that companies may face. Here are some of the key challenges:
Rapidly changing technology: With new materials, machines, and software being released regularly, staying informed on this ever-evolving field has become a daunting task for small companies.
Limited data availability: With additive manufacturing being a relatively new industry, there is an insufficient amount of data to precisely predict market trends or create reliable market research reports – particularly in developing fields such as 3D printing in construction and bioprinting. This poses a great challenge when it comes to understanding the dynamics of this complex marketplace.
Complex supply chains: Implementing additive manufacturing involves a much more intricate supply chain than most other processes, requiring multiple players to be involved in the production and distribution of 3D printing materials, machines, and software. It is difficult to effectively track this complex system and pinpoint all the relevant actors and their exact functions.
Lack of standardization: In contrast to other manufacturing processes, additive manufacturing does not have a set standard. Different machines and materials can generate various results, making it difficult to measure products against one another or create dependable standards industry-wide.
Current trends
As healthcare rapidly adopts 3D printing technology, market research is focusing on bioprinting and regenerative medicine. From medical implants to surgical guides, the applications of this revolutionary technology are only increasing.
As the demand for metal 3D printing rises, research is rapidly shifting its focus to uncover new materials and machines that can be used in this field. The industries of aerospace, automotive, and healthcare have already seen remarkable success with metal 3D printing technology.
The complexity of additive manufacturing is driving the market to explore and invest in software solutions. As research intensifies, design software, simulation software, and data analytics tools are becoming readily available for this industry – all with an aim to optimize process flow and production performance.
The utilization of 3D printing in all forms of production is on the rise. In particular, market research and development are honing in on this area with a focus to enhance processes for large-scale production. As it was historically utilized for prototyping and smaller product outputs, there is now an increased demand to apply 3D technology when manufacturing products in bulk quantities as well.
As sustainability continues to be a top priority today, it has sparked an intensified interest in using additive manufacturing to create more eco-friendly products. Market research is currently honing in on this sector by examining and creating new materials and processes that could serve as alternatives while also reducing energy consumption and waste output.
SIS International offers Quantitative, Qualitative, and Strategy Research. We provide data, tools, strategies, reports and insights for decision-making. We conduct interviews, surveys, focus groups and many other Market Research methods and approaches. Contact us for your next Market Research project.
Contact us for your next Market Research Project.