Market Research in New Mexico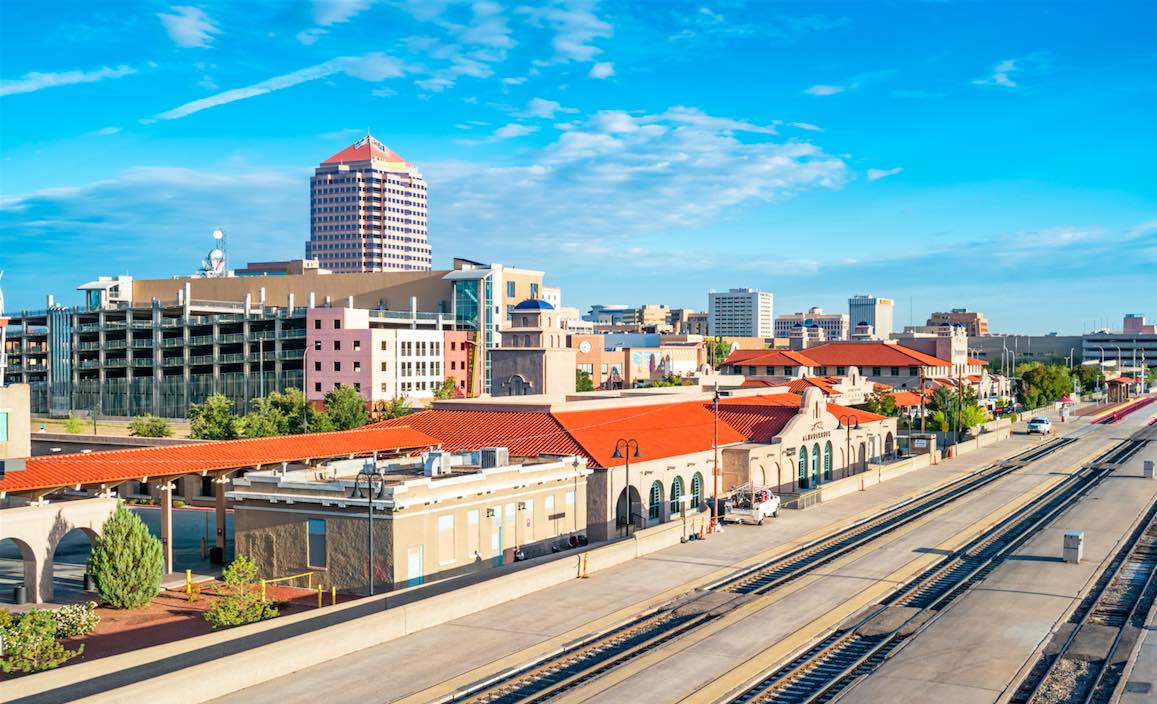 New Mexico became a U.S. State in 1912, making it the 47th state.
It is a state in the south-western region of the USA, and a part of the Four Corners region of states. The other members of this grouping are Arizona to the west, Utah to the north-west, and Colorado to the north. New Mexico shares borders with Oklahoma to the north-east and Texas to the east and south-east. The Mexican states of Chihuahua and Sonora lie to the south and south-west.
New Mexico has a total population of over two million.
Its largest city, Albuquerque, has more than 545,000 individuals. Following in numbers are the cities of Las Cruces with 97,000 and Rio Rancho, with 87,000 people. The capital city of the state is Santa Fe, with an estimated population of 67,000. The next-largest city is Roswell, with forty-eight thousand persons.
Many people associate New Mexico with the old west.
This association has become a significant tourist attraction for the state. People travel here to get a feel for the sense of history in many of its mining, ranching, and railroad towns. Those with love for the outdoors flock to New Mexico to experience the many state and national parks. The state also has many monuments. Here they can capture their memories of its beautiful scenery, and see the ancient lava flows and dormant volcanoes. They can also visit the ice caves, fossil sites, and archeological dig sites. However, New Mexico is also becoming known for its modern-day technological advancements. It is home to the Los Alamos Laboratories and several other observatories. New Mexico is fast becoming a hub for science and technology, with a particular focus on the aerospace industry. This focus is very much evident with the new Spaceport America. This is the nation's first commercial spaceport, and it pushes New Mexico to the forefront of America's new space age.
Military Opportunities
Military spending is one of the largest income generators for New Mexico. The government has three air force bases, a maneuver range, an army proving ground, and a missile testing range in the state. There are also government-run technology labs. These labs add to the economic contribution of the military.
Energy Opportunities
New Mexico is the third-largest producer of crude oils in the USA. It is also a significant contributor to natural gas production as the land is rich in fossil fuels. Energy accounts for almost half of the income derived from natural resources. The state is also increasing the number of wind turbines and adding to its stock of geothermal energy plants. These efforts are to diversify its energy production.  The state also makes significant income from the mining of turquoise, salt, potash, perlite, beryllium, tine concentrates, and uranium, manganese, and copper ores. 
Tourism Opportunities
Tourism is now one of the state's leading income generators. Many people flock to enjoy national parks. They also come to visit sites rich in cultural, historical, and scientific interest. New Mexico has many festivals. It has rodeos throughout the year that bring in large numbers of visitors, which has, in turn, led to an increase in service-oriented income. This income is generated throughout the state.
Agriculture
There are many small farms in the state growing beans, corn, hay, pecans, and chili peppers. The majority of farms are ranchers raising cattle and sheep.
Manufacturing plants are becoming more popular in the state with its rise in the processing of dairy and animal products. There is a growing manufacturing industry in Albuquerque of electrical equipment. The state also produces petroleum products and military defense-related items.
Favorable Business Environment
The state of New Mexico provides many incentives to businesses operating there. It offers tax credits and exemptions based on job creation. These incentives usually take the form of provision of land, buildings, and infrastructure. It gears them to increasing jobs created across the state.
About Market Research in New Mexico
Do you want to set up a business in New Mexico? It will be wise to carry out Quantitative and Qualitative Research. You can also do Strategy Research to find the best approach for your company. SIS International Research has access to the best Quantitative and Qualitative tools. We can set up online surveys or get a focus group together to offer market insights. Contact us now for more information. We will make sure you have a smooth transition and a successful business.