Market Research in Maine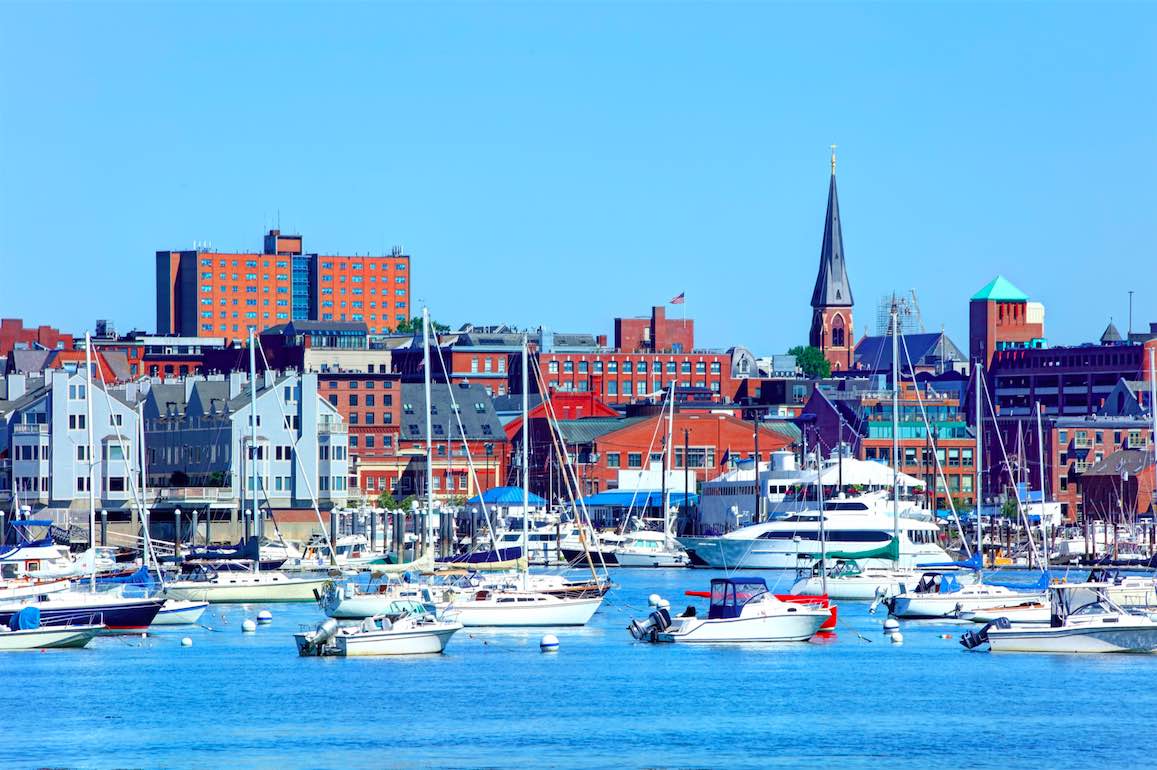 Rocky coastline, long maritime history, and a vast number of moose are some of the signatures of Maine.
Located on 35,000 square miles of land area, Maine has a population of 1,338,404 persons. This state borders the Quebec and New Brunswick provinces of Canada. It also shares a border with New Hampshire State in the US. Its capital is Augusta, and Portland is its most populous city. 
Visiting Maine is an adventure. Maine has something for everyone. Visitors can go to Acadia National Park, Nubble Lighthouse, or Old Orchard beach. With a humid continental climate, Maine has cold winters and warm summers. 
Favorable Business Climate
Dependence on the traditional industry of paper and paper products manufacturing has declined. In response, the service industry has grown. Because of this shift, the government has had to control prospective economic development. It has had to balance the growth in this sector with the conservation of the environment. Despite this, several other industries add to economic growth. 
Advanced Materials and Composites 
Many companies have moved their operations to Maine. Kenway Corporation and TexTech industries are two examples. Maine has made waves in the sector of composites and advanced materials. The state has a vibrant Research and Development sector and has made recent developments in the field of extreme applications. For example, it has been testing strength, temperature, and corrosion resistance in materials. 
Aerospace
Due to its location and proximity to polar orbits, Maine is home to superb R&D centers in the aerospace industry. The state has an advanced transportation infrastructure. This infrastructure provides recognized quality manufacturing in this industry. 
Food and Food Services
Maine is the "Food Basket of the Northeast." This appellation is due to its reputation in the export of lobster and other seafood. Maine also exports potatoes and blueberries. Its food sector boasts of specialty products in the fields of beer, jams, sauces, and salsas. 
Life Sciences World leaders such as Idex Laboratories have done groundbreaking work. The state has companies producing solutions for animal health, diagnostics, and biotech. 
Development of the Forestry Industry 
The forestry industry in Maine has shown continued advancement in research and development. These advancements have been shaping and positioning Maine to lead in forestry. Its tree population occupies 89% of its land. Diversity and development in this field have brought about changes in textile production. It has also led to the development of advanced building materials. An example is bioplastic composites. 
Business Incentives in Maine
Maine offers many incentives and opportunities for business. Some are as follows:
Small Enterprise Growth Fund. Initial investors can access capital of $150K to $350K once there is potential for growth and public investments. 
FAME (Finance Authority of Maine): FAME offers financing programs that can provide tax credits to qualifying investors. 
Reimbursement of Tax Payments. Maine offers several ways to get tax credits. Companies have to invest in human resources, capital, or materials to get these credits. 
MTI (Maine Technological Institute). This institute provides funding in Research and Development. It also funds investors who are plying their wares in the market. 
Tax relief program. Qualifying businesses can get a 100% exemption from personal property taxes 
About Market Research in Maine
Real Power comes from Knowledge. With information, your company can make the right decisions to increase its capacity. That's where Qualitative and Quantitative Research comes in. With research, you can understand how customers will respond to new products and services. It also helps you to find potential problems that can affect business decisions. SIS International Research can help you with both types of research to ensure the continued success of your business. We also do Strategy Research. Contact us for more information on what we can do for you.