Market Research in Montserrat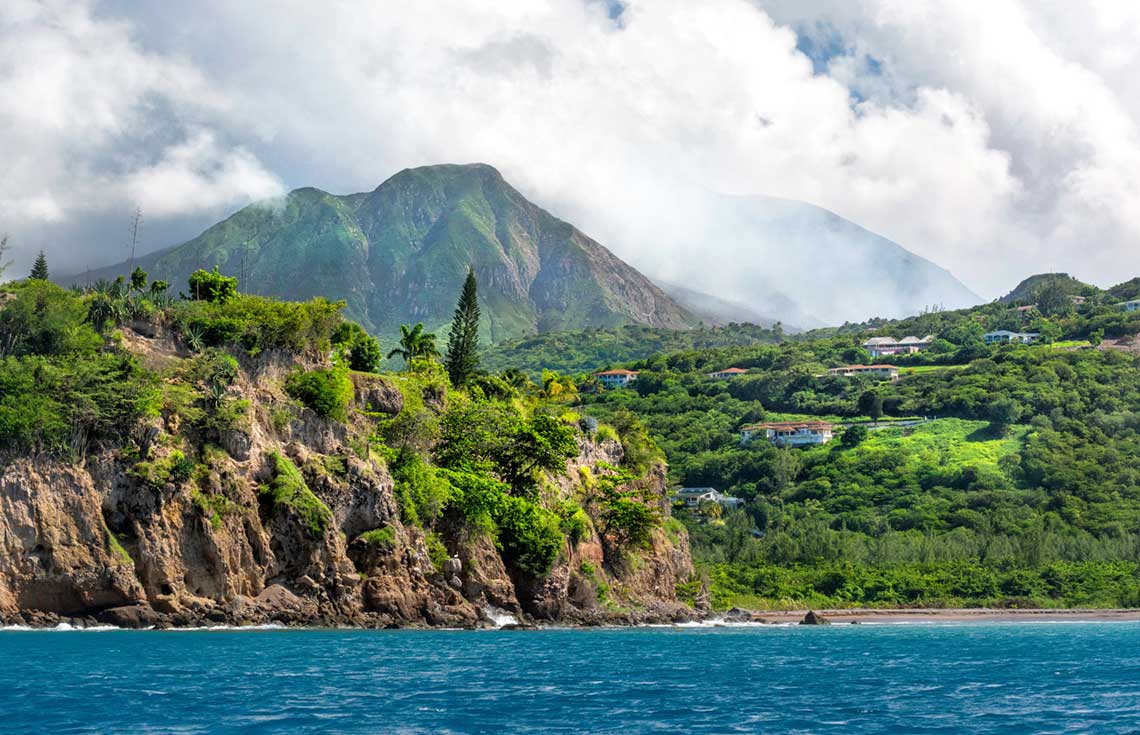 Montserrat is a British overseas territory. The island lies about 27 miles southwest of Antigua and 30 miles northwest of Guadeloupe. The capital, Plymouth, is in the south and was the only port of entry until 1997. In that year, volcanic eruptions destroyed much of the town. As a result, the government moved much of its interests to Brades Estate. Often referred to as "Brades," this new town is in the island's northern half.
Neighborhoods
Brades Estate has been the de facto capital of Montserrat since 1998. It contains a bank, several small shops, a post office, government offices, a pharmacy, and a library.
Davy Hill is close to Brades Estate. The settlement of St. John lies a little more than a mile to the southeast.
Little Bay is a port town being built up as the future capital of Montserrat. It is next to Brades Estate.
Key Industries
Montserrat's primary industries are tourism, textiles, and rum. Most of the exports consist of electronic parts sold to the United States. Other exports include plastic bags, limes, hot peppers, live plants, and cattle. The economy is small and open and centered on tourism and construction. Tourism is the most important sector and accounts for about one-fifth of the GDP. Agriculture is also a key industry in Montserrat.
Trends
The island is still getting over the eruptions of the Soufriere Hills Volcano in 1997. The population has fallen from 13,000 in 1994 to around 5000 today. The British Government supplies most of the island's operating budget, which comprises about GBP 25 million per annum. It secures other income from licenses, fees, and property taxes. It also earns revenue from customs duties levied on imported goods.
Benefits and Strengths in the Montserrat Market
This benefit may seem like a paradox. The very volcano that destroyed two-thirds of Montserrat has become a benefit. Not only does the island have a volcano, but that volcano is alive. Many people who saw the eruptions are there to tell their stories. It's great stuff for tourism. The island's strategic location is another benefit. Marketing efforts can reach English-speaking visitors in Antigua. They can also get to Dutch-speaking ones in Sint Maarten and French through Guadeloupe.
Consumer Base
The data shows that half the people in Montserrat are female, and the other half are male. Less than ten percent of the island's residents live in urban centers. The rest live in rural areas. As for online data, Montserrat has around 3000 social media users. This figure represents about 63 percent of the population. Facebook ad reach is thus quite good. Only about one-third of the people in Montserrat use Instagram. In contrast, LinkedIn has a user base of two-thirds of the population.
Reasons to Grow Your Business in the Montserrat Market
The island continues to make headway since the volcanic eruptions. It has special trade agreements with Canada, the United States, and other Caribbean islands. Thus, there are potential markets for any business willing to take a chance. Also, Montserrat is a British overseas territory, so it has open-door access to the EU. Another plus is that the government embraces ex-pat investments. It has made it easy to buy domestic and business properties.
About Market Research in Montserrat
SIS International offers Qualitative and Quantitative data. This data is a boon for companies wishing to invest in Montserrat. Our UX and Strategy Market Research will give your company insights that will help it to get, keep, and grow customer relations. Together we can develop a Go-To-Market Strategy. You can bypass the maze of marketing lingo and buzzwords and go straight to making profits. Market Research helps companies develop through proper planning and organization. It also allows them to control their resources to meet market needs.