Market Research in The Bahamas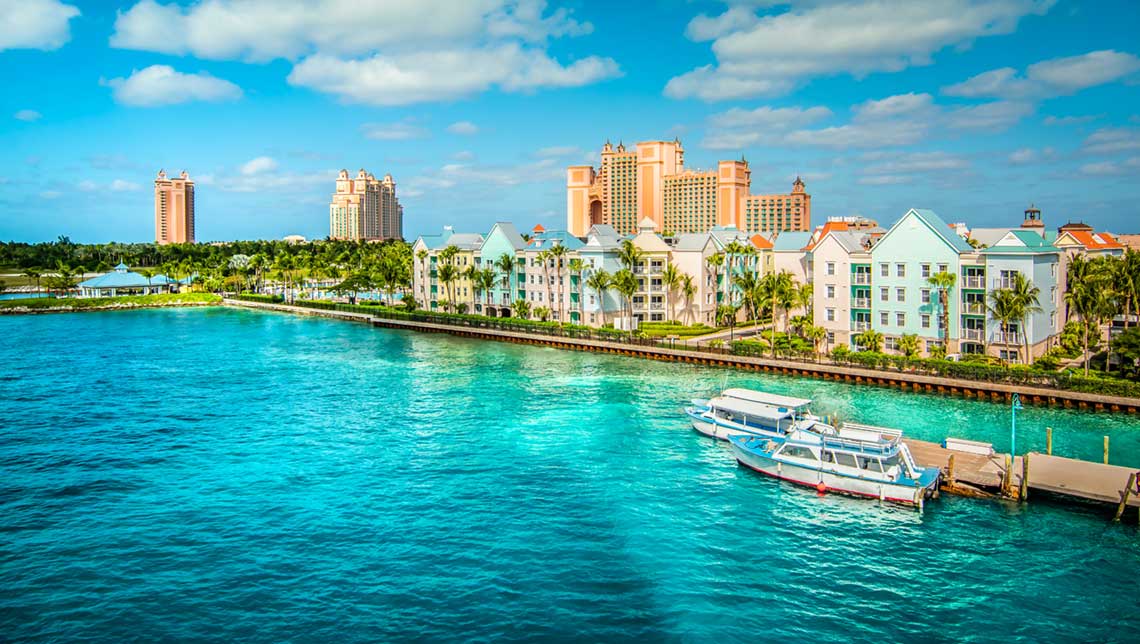 The Bahamas is a country formed from a chain of islands on the northwest of the Caribbean. These islands are a gateway to the Caribbean Sea, the Gulf of Mexico, and the entire Central American region.
The Bahamas lack natural resources other than their lovely beaches and pleasant climate. Thus, the country depends on the income from its large-scale tourism industry. It also has a budding but thriving financial sector.
Key Industries
The Bahamas' primary industry is tourism, which comprises around half of the total GDP. The second-largest industry is the financial services sector, which makes up about one-fifth of the GDP. Further but smaller-scale industries include wholesale and retail trade, farming, manufacturing, and fishing.
Neighborhoods
Unlike many other countries in the region, the Bahamas is an archipelago state. It spreads out over 700 islands, 30 of which have people living on them. Here are some locales to consider:
New Providence
About two-thirds of Bahamians live on New Providence Island. It's the location of the capital and largest city, Nassau, which covers the entire island.
Grand Bahama
Freeport and Lucaya are the two major towns on Grand Bahama. Freeport is tourism-centered, with frequent cruise ship calls. Bill Gates and Oprah own homes on this island, so it's no surprise that housing prices are high.
Eleuthera
This group of outer islands is popular with retired ex-pats who want to try their hands at gardening. These islands have more soil than anywhere else in the country.
Abacos
This group of islands is another place of choice for those who love the outdoors. It's a fishing, boating, and sailing mecca.
Exumas
This part of the country has some of the best diving in the world. It's also close to Big Major Cay, where you'll find the famous swimming pigs of the Bahamas.
What's in Demand in the Bahamas?
The islands have a booming tourism sector, so almost every related niche is in demand. Hotels, condos, transport services, hair stylists, restaurants, and other food-based services like grocery stores can all do well here. Guided fishing and boating tours and undersea adventures also see massive success.
Consumer Base
The population of these islands is young. That's a feat, given the number of US retirees that call it home.
The country relies on imports from the United States. As a matter of fact, that's how it meets its fuel and food needs for locals and tourists. US products enjoy a reputation for high quality.
Another key point is that the people living on these islands tend to be brand conscious. They prefer the brands they see on their frequent trips to the US. American commercials and other TV are also factors in their buying decisions.
Benefits and Strengths in the Market
The country's tax-free status on income is a huge benefit. Corporate earnings, capital gains, personal income, inheritance, sales, as well as dividends are tax-exempt. This freedom also extends to all private persons, partnerships, trusts, and resident corporations.
The Bahamian dollar is on par with the US. It has shown steady performance and value over the years.
Another strength is the ease of doing business. The islands have several pro-business measures in place to attract investment.
Reasons to Grow Your Business in this Market
The Bahamas is an investment-friendly climate. Both foreign and local investors can thrive here. The laws promote foreign direct investment, and investors who qualify can also receive incentives. These include tax and custom duty exemptions. Investors can get incentives for:
Timeshare and condo development companies
Tourist resorts
Technology, data processing, and IT services
Captive insurance
Ship repair services
Assembly industry
Aircraft service
About Market Research in the Bahamas
Our company can give you the data you need to set up shop in these islands. At least, we can tell you the time it takes to start and run a business here, the series of steps, and the cost. Our Qualitative Research methods include Interviews, Focus Groups, and UX Market Research. Mobile, App, and Phone Surveys are some of our Quantitative Research methods. We also provide Strategy Research.