Market Research in Manitoba, Canada
Manitoba is a "prairie" province, which is home to 1.5 million people.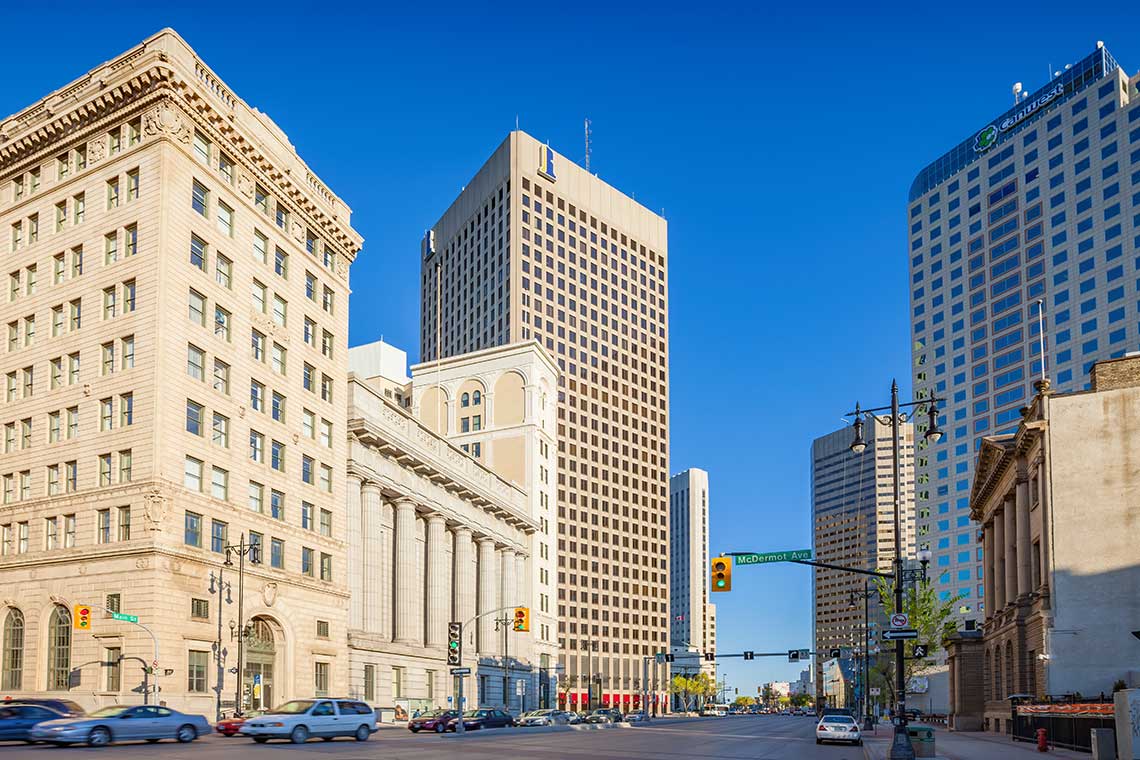 Key Industries
Forestry
Forestry is the primary driver of growth in this province. In addition, lumber occupies one-fourth of the landmass. But, many forest fires have affected it over the years.
Manufacturing and Processing
This sector is the largest in this province. Meatpacking, milling, lumber, and paper production are some of the smaller industries. So are printing, distilling, and smelting. As the 21st century approached, so did tech industries. For instance, the province has started to produce computers, electric tools, and aeronautical systems.
Mining and Exploration
Mining and petroleum is the second-largest primary resource industry. This crucial sector makes up a further chunk of global export goods.
Agriculture
This sector is not the biggest, but it creates jobs for many. Because of climate and soil type, this province is not big on farming. Yet, it still produces some crops. The main ones are wheat, rapeseed (canola), and legumes. Residents also rear animals.
Neighborhoods
Winnipeg
Winnipeg is the provincial capital and the city with the densest population. This transport hub has a diverse economy. The city also hosts several cultural festivals such as Folkorama, the Winnipeg Folk Festival, and Winnipeg Jazz. It also holds Festival and Festival du Voyageur.
Brandon
Brandon is the second-most populous city. It is also a regional hub of trade. It relies on education, health care, agriculture, transportation, and food processing.
Steinbach
Steinbach is near the eastern edge of the prairie. This city is agriculture-based, but it has many retail firms. The city public includes many migrants.
Trends
This province has many elderly dwellers, which can be bad for the labor market. Still, the retirement of these citizens produce new jobs. Thus, the employee labor force will rise.
Real Estate
Buying and selling of houses are at a high. More and more houses are being sold with the passing of each year. Let's not forget that this province is one of the cheapest markets to buy a home in the country. By the same token, the price of a single-family home here would be much more anywhere else in Canada.
Benefits and strengths in the Market
Location
Manitoba is at the heart of North America. This location makes it a crucial part of the Mid-continent Trade Corridor, and it connects Canada to a North American market of at least 100 million people. Furthermore, has excellent rapport with the rest of Canada, the US Midwest, and Mexico. It also has 24-hour airport and seaport access, intermodal rail, and an inland port.
Strong and Skilled Labour Force
Manitobans have many skills. It is the result of having one of the best post-secondary education systems in the world. Employers see low turnover rates due to the pride citizens have for their country and jobs. Moreover, Manitoba has a diverse culture. It has immigrants from all over the world. Thus, skills and people are always present.
Consumer Base
This province is a diverse place with an eclectic culture. The people also have varied tastes. So, there is no limit to the type of business to open here. As a matter of fact, many firms thrive here, where people look for quality products and new firms. Another key point is the poverty rate, which is very low.
Reasons to Grow your Business in the Market
Manitoba has a diverse and dynamic economy. It does not rely on any single industry, which gives it one of the lowest unemployment rates in Canada. By the same token, more jobs mean long-term economic stability.
Buying or renting land and office space is easy. Workers have skills in many fields. There is also no lack of labor because of the influx of immigrants. This province also has one of the lowest electricity rates in North America. These factors are a boon for business.
This crucial province has a mixed economy, which means various products for global export. Its export markets are the United States, China, Japan, Mexico, Australia, and the United Kingdom. It also helps firms that want to export to other regions. As a province of Canada, it can access 14 trade agreements with 50 countries worldwide.
About Market Research in Manitoba
Market research looks at the state of the economy. It enables investors to see what must take place in the markets they wish to enter. Investors need to carry out Qualitative as well as Quantitative Research and Strategy Research. Market research can also involve Focus Groups, Interviews, and Surveys.