Market Research in Togo, Africa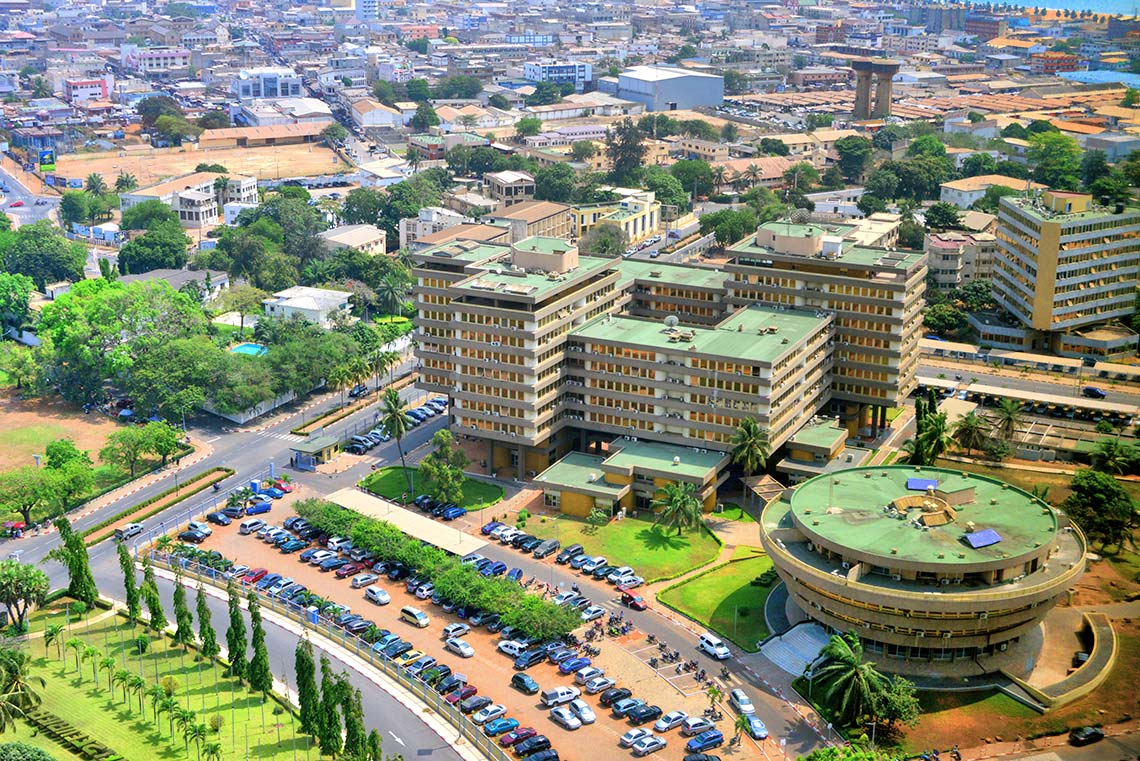 Togo is a small west African country. Its area is only 35,400 square miles, and it lies south of Burkina Faso, Mali, and Niger. The official name for Togo is the Togolese Republic.
Togo used to be the trade center of the West African region. In fact, it ruled the trade route back in the sixteenth century. During this time, Togo's location on the Gulf of Guinea was a huge plus. Togo served as a center for trade. Indeed, it was a hub for the European trans-Atlantic slave trade. Togo also was a center for the Arab-controlled trans-Saharan slave trade. As a result, Togo and the nearby regions earned the name "The Slave Coast."
Key Industries
Phosphates are Togo's main export because it has millions of tons of phosphate reserves.
The country depends on subsistence agriculture as its economic pillar. So, to encourage agriculture, the government has built more roads and renovated the Lomé port. As a result, agricultural production has grown. As a matter of fact, this sector employs most of the population. Farmers sell their harvests retail and wholesale in informal markets across every town and village.
Togo has an underdeveloped economy. The private sector is doing well, but this growth does not benefit everybody. In fact, poverty and inequality are high in modern-day Togo, especially in rural areas. Additionally, it has a high fertility rate. The population is growing too fast, and the economy can't keep up. Neither can the country's public services. As a result, many people don't have access to these services. Still, Togo is self-sufficient when it comes to food. In years of average and good harvests, it can support itself.
Neighborhoods
Lomé, the capital of Togo, is a coastal city. It has gone through several colonial powers one after the other. The architecture has heavy German and French influences, which you can see in churches and government buildings. Another key point about Lomé is that it is peaceful. Togolese people are friendly and welcoming.
Lomé is at the southwest tip of Togo, near the border with Ghana. It's on a lagoon that extends toward the Tokoin Plateau. The city is perfect for the casual walker. Attractions like the Lomé Grand Market and the Lomé Cathedral catch the eye. Lome also has many beaches and a voodoo market for those daring enough to venture there.
Trends
Internet use is high in Togo, and this offers a vast opportunity for business growth. In fact, investing in a digital business as the Togolese economy stabilizes could make you a lot of money. By the same token, the digital infrastructure in West Africa has to expand to meet growing demand. Thus, Togo can serve as a starting point for a digital revolution.
Benefits and Strengths
Togo is still a regional hub. It no longer deals in human cargo, but in business activity. Thus, it is an excellent choice if you want to expand your business into the rest of West Africa. In addition, the Trans-West African Coastal Highway runs through Togo. This major route is another benefit since it connects Togo to Nigeria and Benin in the east. It also connects the country to Cote d'Ivoire and Ghana on the west.
Consumer Base
The Togolese people are fighting for a chance for development in their country. Corruption is rife. Also, around half of the 8 million Togolese live below the absolute poverty line. The income per capita is low. Employment and underemployment rates are high among young people. There are few opportunities for education and further training. But, the private sector is demanding more labor. Hence, skills training is a business opportunity. It can make you money and help solve the youth employment problem all at the same time.
Reasons to Grow Your Business in Togo
High taxes stand in the way of private sector development. Getting financing is another problem faced by private investors. Businesses will meet many other hurdles. Why? Because Togo is still politically unstable. The situation is improving but still present. In short, Togo is not very friendly toward investors. Still, Togo has a lot to offer investors, so don't let that deter you.
Market Research in Togo
We provide Qualitative and Quantitative Research to tell you who and where your customers are. Strategy Research in Togo is also crucial. It helps investors to understand how to set realistic targets for their business. We use Interviews and Surveys, so you can find new customers and know the best time to expand. We also use Focus Groups to assist companies in making the best business decisions. Contact us today, so we can work together to build your business in Togo.