Market Research in Lesotho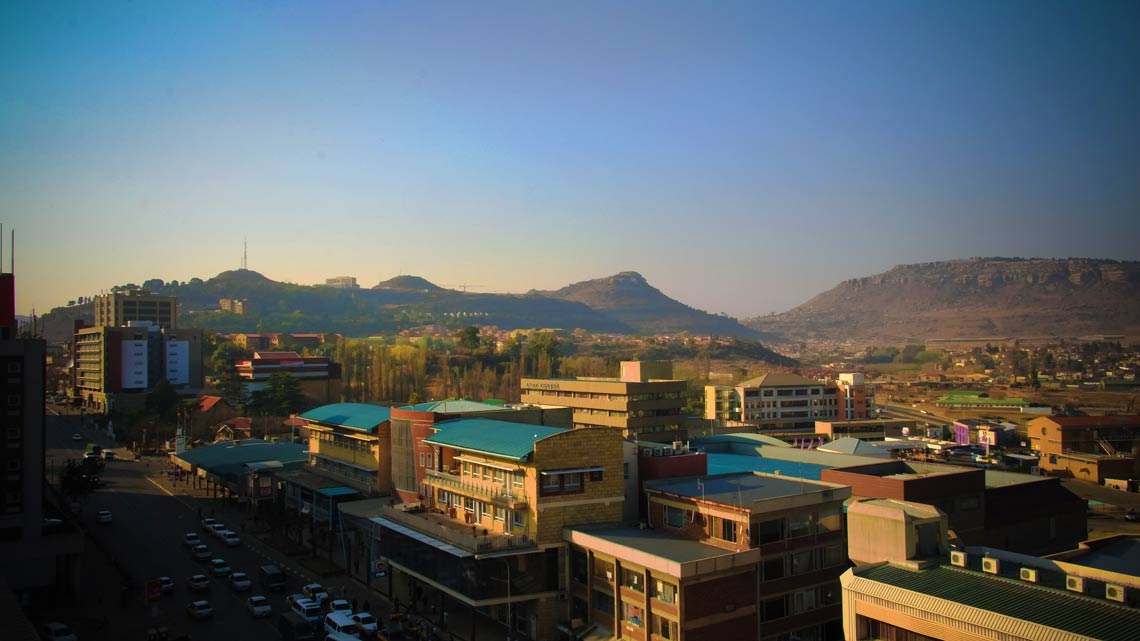 South Africa surrounds the former British protectorate now known as Lesotho – a unique situation. Formerly known as Basutoland, Lesotho gained independence in 1966. Presently, Lesotho is a monarchy with an integrated economy. Today, most families live by agriculture.
Key Industries in Lesotho
Lesotho's economy focuses on production, agriculture, mining, and animal husbandry. Many Basotho, which is the name for people from Lesotho, also rely on remittances. Although Lesotho depends on agriculture, much of its land is not arable. Thus, many Basotho leave to work in mines in South Africa. These remittances come from those migrant workers.
Lesotho's main exports are natural resources and manufactured goods. The clothing sector is one of the primary industries, and it employs many female workers.
Neighborhoods
The capital and largest town of Lesotho is Maseru. It lies adjacent to the Caledon River, right on the border between Lesotho and South Africa. The town used to be a police camp and became the capital after Lesotho became a British protectorate in 1869. Maseru continued to be the capital in 1966 even after the country got its independence. The name of the city means "red sandstone," the word derived from a Sesotho word.
Consumer Base in Lesotho
The term "mokhoro" refers to the building style of Lesotho. Many traditional houses, especially in small villages and towns, are mokhoro style. The Basotho often glue the walls to large cement pieces. Clay bricks, especially concrete blocks, are also used today. The owners often replace the traditional thatched roofs with corrugated cardboard.
Lesotho has limited food resources, so most families produce livestock and food to feed themselves. Presently, the economy is in transition. The country is trying to end this dependence on subsistence farming. Thus, it is slowly diversifying, which is a great opportunity for investors. It will mean higher incomes for Basotho, so the local market will be able to sustain a business.
Strengths in the Market
Lesotho's strength is in tourism. It is an excellent visitor vacation spot because it offers the following:
African nature experience. Lesotho is the destination for demanding travelers and adventure lovers. It's perfect for those who want something other than a business vacation.
Scenic landscape. Lesotho is rich in unique wildlife and also has beautiful clear streams. It is one of the region's cleanest and most pristine natural environments.
Near South Africa. As mentioned earlier, South Africa surrounds Lesotho. As a matter of fact, this situation presents many opportunities. Firstly, it helps with the development and growth of Lesotho's tourism industry. South Africa gets many tourists, giving Lesotho a unique opportunity. It can leverage the strengths of its neighboring country. In fact, it can position itself to become an international tourism destination. South Africa can thus become Lesotho's "gateway."
Reasons to Grow Your Business in the Market
Lesotho has political stability. Thus, investors will benefit from policy continuity. This stability also allows businesses to grow and prosper. Investors can plan for the long term without having to worry about interruptions due to political upheavals.
Recent government reforms have had a positive effect on the economy.
Investment opportunities exist in the following areas:

Agriculture
Infrastructure and construction
Manufacturing
ICT
Renewable energy
Financial services
Tourism
Mining

Lesotho's stunning scenery and snowy slopes are great for skiing. These features can promote tourism.
The "African Growth and Opportunity Act" and the Continental Free Trade Area. These agreements provide a broader market for countries outside of South Africa.
About Market Research in Lesotho
Want to start a business? Does Lesotho sound like an ideal place? Then this article is for you. We set up focus groups for African private sectors. We can also carry out Quantitative, Qualitative, and Strategy research for your company. So you can choose the best industry to start your business. In short, our Market Research can ensure the success of your business.