Market Research in the Vatican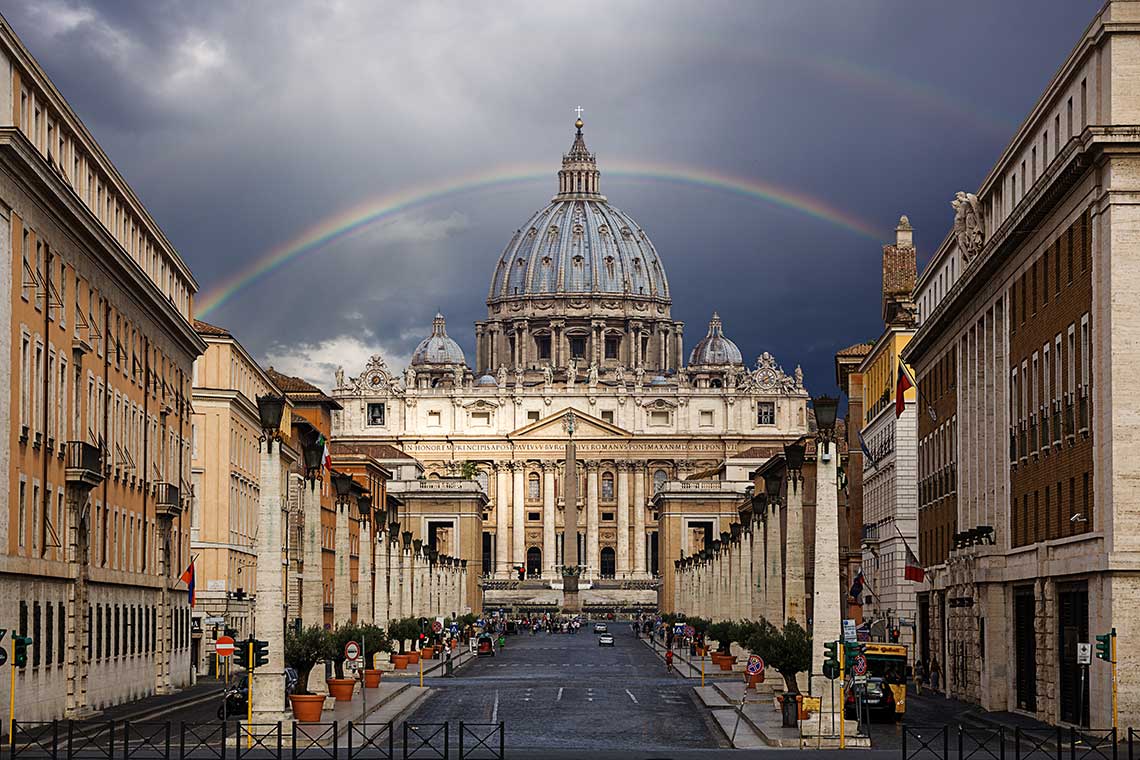 Vatican City is an enclave that is not only the seat of the Holy Catholic Church but a sovereign state in itself. As with any sovereign state, it has an independent economy to support itself. Yet, Vatican City has untapped potential. It's an excellent opportunity for businesses to invest in the country. Companies can take advantage of its popularity. This tiny country has boundless history, cultural, and religious significance. All that attention to the area means there are many available customers. Any business that manages to establish itself there will reap great benefits. But for you, a company will need good market research. So, as a business, you need to understand the market. You need to be able to make correct judgments. And you need to be able to make good predictions.
Key Industries
Tourism is the primary industry in Vatican City. There are museums, artworks, and artifacts. Tourists can find collectibles and also various examples of architecture in the area. The Catholic church uses money earned from tourism to fund and run the country. People from all over the world carry some of their wealth here every year. So, any business seeking to set themselves up here needs to be able to use that to their benefit. A good company can pick up what works and what doesn't.
Neighborhoods
Because Italy surrounds the country, it shares much of the climate and topography. Thus, the area is temperate. It has a regular pattern of seasons, with the hottest months being June to September. The coolest months are December to February. The city is close to the Mediterranean Sea. Thus, it receives an ample amount of rain, making it suitable for many industries. It also means that working in the environment will be comfortable. That and it won't need any fancy setups to work there.
Trends
The culture and history are the main draws of the Vatican. The world has over one billion Roman Catholics. Thus, millions of people travel there every year as a pilgrimage. The history of the church stretches over two thousand years. Along with the history, the art and architecture of the country are very famous. It has many Greco-Roman artworks, as well as the buildings take cues from that culture. All this serves to create a rich and exciting culture and tradition. This nation is famous the world over. That gives the country a flair like no other.
Benefits and Strengths in the Market
The robust tourism market means that any business looking to set up shop there will have many customers. Also, the sheer number of people coming in means that companies can offer various services. Whatever your business, it is likely to be stable due to many people coming to the city every year. For example, people could need taxi services to take them around, or they may need to get food to eat at a great restaurant. Or, it could be as simple as getting help to check into a hotel nearby. The possibilities are limitless if you're working in a popular place like this. A business needs to know how to produce more and spend less, or it's doomed to fail.
Consumer Base
The majority of the population of permanent residents speak Italian. But, there are a lot of tourists there. Some are from Italy and Europe and countries worldwide, coming to the area. So, when setting up your business, it is essential to have your marketing in various languages. Apart from the tourists, and the people living in the city, there are many clergy members. There are also employees of the church who engage in trade—a large variety of people with a large variety of wants and needs.
Reasons to Grow your business in the Vatican Market
The hasn't been much business development within the country, so there isn't much competition. Thus, any business that establishes itself will be the only one within the market. Market dominance means that you can manage your business how you wish. You won't have to think about competitors constantly, which frees up your ability to make decisions for yourself. And that can make running your company so much easier.
About Market Research in Vatican City, Europe
Market dominance means nothing if you go into the country unprepared. Again, market research is essential in making sure that everything goes well. Proper integration needs a good knowledge of the trade network and consumer interests. Businesses also need to know about tax rates. Understanding Quantitative and Qualitative Market Research is crucial to success. You'll also need to know about Strategy Research. But not only that, you need to use many methods to make sure that you cover your bases. Using Focus groups, Surveys and Interviews will all help you. Excellent Market research will ensure that you meet your goals.
Contact us for your next Market Research Project.